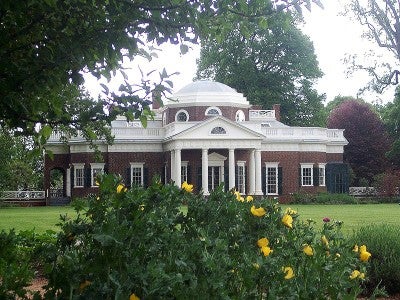 History & Overview: The City of Charlottesville is located in Central Virginia, approximately 100 miles southwest of Washington, D.C. and 70 miles northwest of Richmond, Virginia. Situated within the upper Piedmont Plateau, at the foothills of the Blue Ridge Mountains and at the headwaters of the Rivanna River, Charlottesville was established as a town in 1762 by the Virginia General Assembly, and was incorporated as an independent city in 1888. Charlottesville serves as the economic, cultural, and educational center of a multicounty region in Central Virginia, and is the seat of both City and County governments. It includes many of the advantages of a much larger community, including theater, dance, and musical performance, art exhibits, and opportunities for swimming, tennis, skiing, hiking, canoeing, and other sports. Nearby attractions include Thomas Jefferson's home at Monticello, James Madison's home Montpelier, and James Monroe's home Ash Lawn.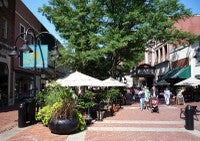 Living in Charlottesville: The City of Charlottesville, locally known as "C'ville", is consistently ranked one of the best places to live in the United States and is home to a diverse population. In 1998, it became the smallest city in the U.S. to have an International Refugee Committee Site and have embraced refugees from more than 25 countries including Bosnia, Togo, Uzbekistan, Bhutan and Myanmar (formerly Burma). A large migrant population from South and Central American also contribute to an international community within the city.
C'ville is a green city and is recognized for its Leadership in Energy and Environmental Design (LEED) ratings. Bike paths, trails and parks are plentiful. The area has an abundance of eateries, markets and restaurants. Charlottesville is also a city of festivals and music (and the home of the Dave Matthews Band). Some of these are the Festival of the Book, Festival of the Photograph, and the Virginia Film Festival. A variety of venues for music and art are located on and around our pedestrian walkway, The Downtown Mall.
Charlottesville was also ranked as the "top brainiest" metropolitan place to live in by The Atlantic magazine,
Please refer to The Graduate Guide, which provides much more information on these and other aspects of Charlottesville.