Anesthesiology for Medical Students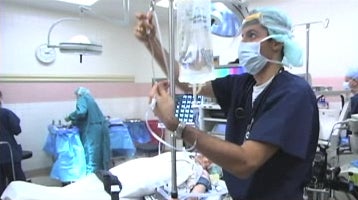 The Department of Anesthesiology has two programs for undergraduate medical students, the required third-year clerkship and the fourth year elective.
The third-year clerkship in peri-operative medicine is required of all medical students. Dr. Vaia Abatzis  is the Director of the rotation, and Dr. John McNeil and Dr. Jessica Sheeran are the Assistant rotation Directors.
The fourth year rotation, directed by Dr. Peter Amato  is open to all fourth year medical students and is a popular alternative for away rotations at other medical schools.
New scholarship for 4th year visiting medical students. Applications open concurrent with VSLO application with a deadline of April 15th. For more information