Vascular Anesthesia Rotation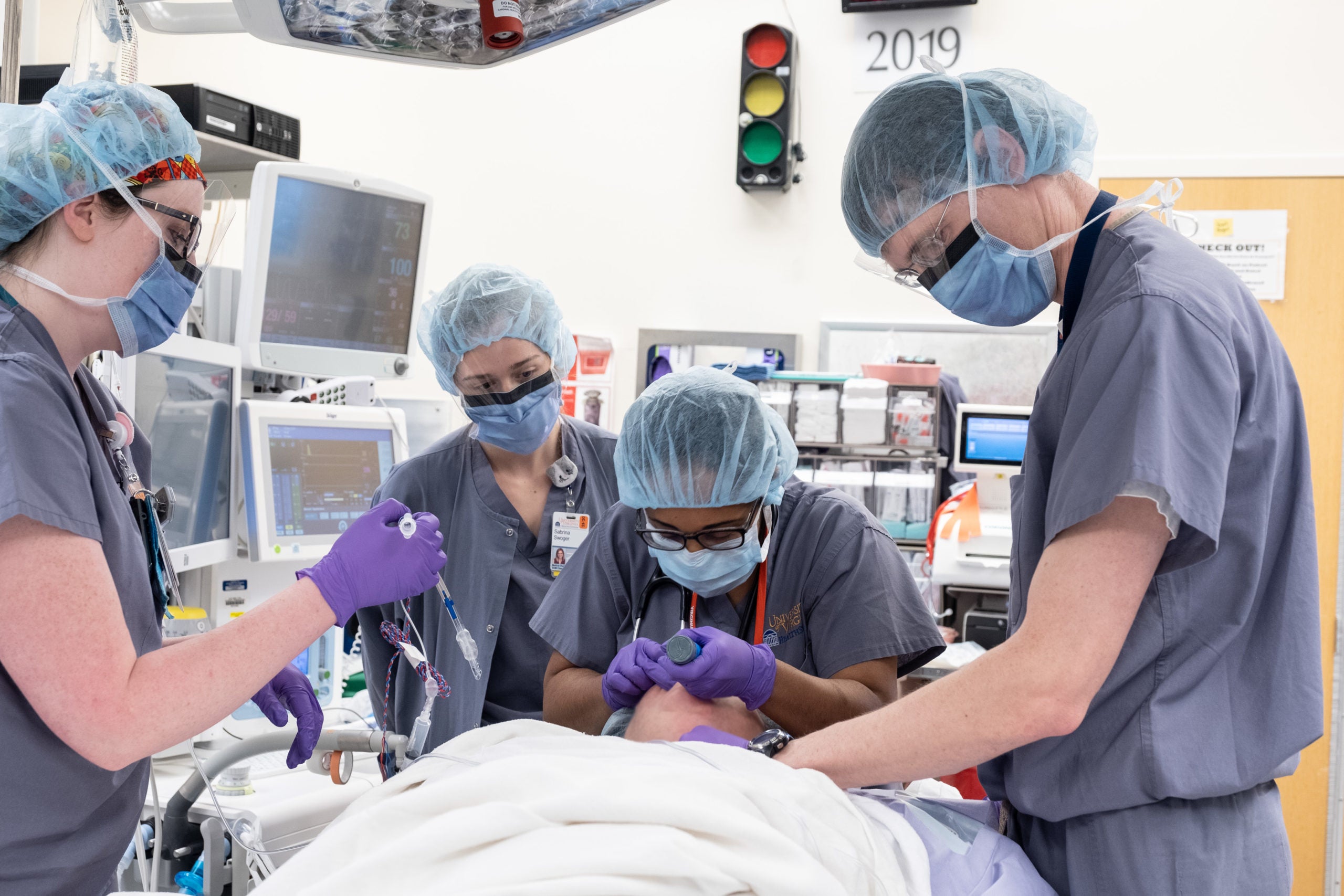 Vascular surgery is fast becoming a mainstay of the cardiovascular surgeon's practice, especially with cardiologists handling more coronary artery disease in the cardiac catheterization laboratory. As a result, expertise in the perioperative management of the patient for major and minor vascular surgery is essential for the modern anesthesiologist. Fortunately, our residents' exposure to this surgery is extraordinarily broad due to UVA's position as a major referral center for Virginia and West Virginia. Residents participate in the perioperative management of patients for ascending and descending aortic reconstruction, abdominal aortic aneurysm resections and stent placements, carotid endarterectomies, and a wide assortment of peripheral arterial by-pass graft procedures, thrombectomies, aneurysmectomies, and embolectomies.
Residents gain experience with a wide variety of regional anesthetic techniques for this medically high-risk population. These include major nerve blocks during surgery and for post-operative pain management, and general anesthesia with and without total or partial cardiopulmonary by-pass. Intraoperative management requires knowledge and facility with a variety of invasive and non-invasive monitoring techniques including pulmonary artery catheters, transesophageal echocardiography, and processed EEG.
Faculty members on the vascular rotation use clinical cases to illustrate principles of cardiovascular and respiratory physiology, cardiovascular pharmacology, and principles of blood transfusion. The fundamentals of cerebral and renal protection are also stressed. These cases are extremely challenging, educational, and rewarding for residents and faculty alike. Opportunities to become involved in clinical or laboratory research projects are available and resident participation is encouraged.
Vascular Rotation Faculty