Participants
Division of Perioperative Informatics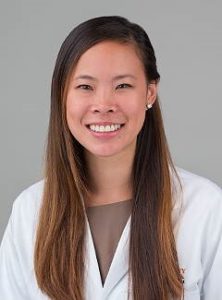 Sunny S. Chiao, MD
A Virginia native, Dr. Chiao completed her undergraduate, medical, and residency training at the University of Virginia. She also completed a fellowship in Patient Safety and Quality Improvement, which included training through the Patient Safety Certificate Program at the Johns Hopkins University Armstrong Institute for Patient Safety and Quality, as well as Lean Practitioner Training at the University of Virginia. She is an Assistant Professor in the Department of Anesthesiology. Her clinical practice includes general anesthesiology and obstetric anesthesiology, and her research focuses on quality improvement and its integration into resident education.
Marcel E. Durieux, MD PhD
Dr. Durieux is Emeritus Professor of Anesthesiology at the University of Virginia. His research focuses largely on intraoperative interventions that can improve postoperative outcomes. Recently, much of his work has focused on opioid use and misuse.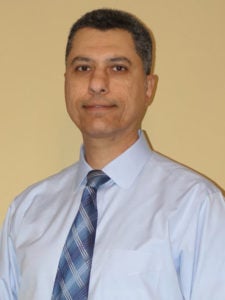 Amir A. Malek, BS MS
Amir has an MS in Industrial Engineering from the New Jersey Institute of Technology. He has spent most of his 20-year career in the healthcare industry, specializing in process improvement, clinical and administrative data analytics, and data mining. As a Data Scientist at UVA Health System, he leverages big data in support of research and operational initiatives in the perioperative arena. His current focus is on Anesthesiology clinical research.
Matthew J. Meyer, MD
Dr. Meyer was raised and educated in Vermont (Middlebury College and University of Vermont School of Medicine). He spent two formative years in the Peace Corps in Tanzania focusing on community health education. It was during his research fellowship, residency and clinical fellowship in critical care medicine at Massachusetts General Hospital where he learned about the potential of informatics and "big data" to drive health care practice. He is currently a critical care anesthesiologist here at the University of Virginia with an interest in using clinical data to test practice-driven hypotheses and push healthcare to be more efficient.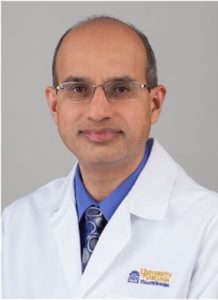 Bhiken I. Naik, MBBCh
Dr. Naik is Associate Professor of Anesthesiology and Neurological Surgery, Associate Medical Director – Neuroscience Intensive Care Unit, Program Director for Anesthesia Critical Care and leads the Division of of Perioperative Informatics. His primary clinical work involves neuroanesthesia and neurocritical care. He is the MPOG and ASPIRE champion at the University of Virginia.
Sarah Spangler, BS MA
Sarah Spangler graduated from the University of Mary Washington with her B.S. in Psychology and from the Johns Hopkins University with a M.A. in Public Policy. She began her career as a program manager at the National Institutes of Health, National Institute of Diabetes, Digestive and Kidney Diseases. She then worked as a Business Intelligence Analyst at Vanderbilt University Healthcare System. Currently, Sarah is our serving as a Data Scientist on our team. She contributes to the department's research goals by assisting physicians with research design and queries Epic records to provide the basis for retrospective data projects or preliminary data sets to prepare for prospective studies. Sarah also provides data and insights for our administrative group or physicians interested in quality improvement by developing dashboards, databases, and data sets from which policies, procedures, and performance can be evaluated.