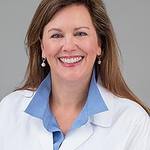 Karen Ingersoll Ph.D.
Professor of Psychiatry and Neurobehavioral Sciences
kareningersoll@virginia.edu
Tel: 434.243.0581

Dr. Karen Ingersoll is a clinical health psychologist and Associate Professor of Psychiatry and Neurobehavioral Sciences at the University of Virginia.  Her research interest is motivating people to change behaviors at the intersection of addiction and health.  She has focused on the prevention and treatment of perinatal addiction, and treatment of medical and psychological problems in people living with HIV.  She uses Motivational Interviewing (MI) as a foundation of her clinical work, training practice, and novel interventions.  She has tested MI in several intervention studies targeting multiple health behaviors (such as cocaine use paired with HIV treatment non-adherence, risky drinking paired with contraception non-adherence, pain paired with addiction, etc.)  She and her team are analyzing data from an investigation of the putative therapist, client, and interpersonal mechanisms of action of MI.  In new projects, she is developing and testing technology-based delivery of interventions to promote health including an Internet intervention to promote reduction of the risk behaviors that result in alcohol-exposed pregnancy. With colleagues from UVA's Center for Global Health, she is developing new research and educational projects with colleagues and students in Limpopo, South Africa.
Dr. Ingersoll, a first generation college student, obtained her B.A. in Psychology from Louisiana State University, making her a lifelong LSU Tigers and SEC football fan.  She earned other degrees and attended both Southern Methodist University and the University of Virginia along the way, causing her immigrant grandfather to ask why she had to go to college AGAIN.  While wondering about that, she completed a post-doctoral fellowship in Addiction Medicine at the Medical College of Virginia, and was a faculty member at the Departments of Psychiatry and Internal Medicine in the School of Medicine at Virginia Commonwealth University from 1993-2005.   She oversees the athletic schedules and assorted hijinks of 3 teenagers—one son and a niece who are both college freshmen, and a son who is a 10th grader. She is happiest when seeing live music and has been known to travel outrageous distances on a work/school night to see bands.  Sadly, her own musical talent is limited to three punk guitar chords and singing in the shower.