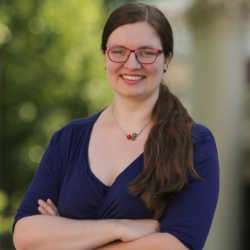 Róża Przanowska was recently awarded an NIH F99/K00 Predoctoral to Postdoctoral Fellow Transition Award through the National Cancer Institute (NCI), which began on August 1, 2020. Róża is a Department of Biochemistry and Molecular Genetics degree candidate in the Dutta lab. Applicants for this award must be nominated by their institutions and each institution can only submit one nomination.
Róża answered some questions for us about the nomination process, her research and future plans. Here's what she said.
Tell us about the nomination process.
"I was nominated by University of Virginia Cancer Training Program after being chosen from all the applications submitted within UVA. Then I sent my grant proposal to NIH NCI and it was reviewed by the F99/K00 NCI Scientific Review Group. In the next step, I responded to the Summary Statement and was further judged by the Advisory Council. Then on July 31st, I got an email with Notice of Award starting the next day. That would be very good news even in a normal situation, but in the whole pandemic craziness it felt like a miracle."
Tell us about your research.
"During my PhD studies I work on non-coding RNAs (microRNAs and long non-coding RNAs) involved in skeletal muscle differentiation, but also in oncogenesis and autism spectrum disorder.
The grant title is "Long non-coding RNAs as novel therapeutic targets in gliomas treatment". We focus on the long non-coding RNAs important for gliomas development and progression. In this project, I examine how the long non-coding RNAs structure affects its function and describe the structural domains required for specific processes. This connection between structure and function is seriously understudied in long non-coding RNA field. Without this knowledge, we are missing a lot of important information which could allow us for more precise studies of non-coding RNAs involved in oncogenesis. The structural information will give us the opportunity to design more specific therapeutic tools which focus on specific functional domains of RNA."
What do you hope to do in the future?
"In the near future I plan to defend my PhD and start a postdoctoral training in a cancer-oriented laboratory here at University of Virginia. Next, I want to become an independent researcher in an academic setting and open my own lab in the field of noncoding RNAs in oncogenesis and developmental processes. All of that with support of my amazing family: husband (who is also a scientist) and two wonderful kids!"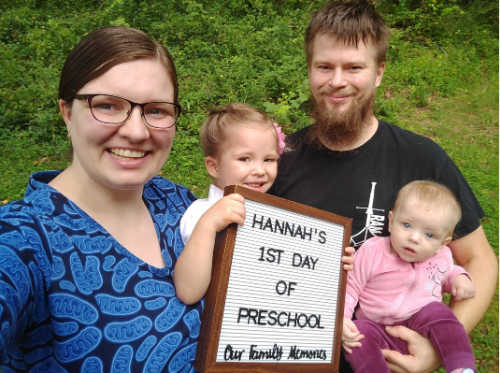 Róża adds, "I would like to thank all the people involved in the whole application process: my PI Dr. Anindya Dutta, Dr. Amy Bouton, the UVA NCI T32 Cancer Training Grant Executive Board, Dr. Michael Guertin, Dr. Jeff Smith, Dr. John Lukens, Dr. Kevin Weeks, Dr. Roger Abounader, Dr. James Mandell, Dr. Benjamin Purow, Susan Hennigan, Alex Kish, Nancy Rush and Dr. Piotr Przanowski, Natasha Sheybani and Pedro Costa-Pinheiro."
Congratulations on your award, Róża!