Weber Symposium 2023
The Michael J. Weber Symposium was founded to honor the life and accomplishments of renowned scientist and UVA Cancer Center Director Dr. Michael Weber. The goal of this annual symposium is to bring together internationally renowned cancer researchers and clinicians to present their findings on a timely area of cancer research.
CANCER IMMUNOLOGY
& IMMUNOTHERAPY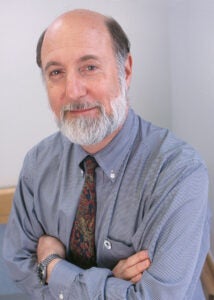 The third annual Michael J. Weber Symposium to honor Dr. Weber's life and achievements will be held on October 13, 2023 at the UVA School of Medicine's Pinn Hall Conference Center. The central theme will be "Cancer Immunology and Immunotherapy."
1307 Lane Road, Charlottesville, VA 22903
While the event is in person, if you are unable to attend, we are happy to accommodate you virtually. Please RSVP above to receive the virtual meeting login details.
---
The Siege of Antioch by the French 15th century
painter Jean Colombe serves as a visual inspiration for the conference. The castle represents a tumor that is being surrounded and attacked by soldiers that represent immune cells. Dr. Weber was a lover of the arts and always chose art pieces as symbols for the symposia that he organized.
The Seige of Antioch, Painting by Jean Colombe.
---
Featuring the following world-class scientists and clinicians:
Maria Castro, PhD
University of Michigan
John Witte, PhD
Stanford University
Jose Conejo-Garcia, MD, PhD
Duke University
Jedd Wolchok, MD, PhD
Weill Cornell Medicine
Wilson W. Wong, PhD
Boston University
---
About Dr. Michael J. Weber
Dr. Michael J. Weber (1942-2021) was a preeminent scientist and cancer researcher, a valued colleague, leader, and mentor at the University of Virginia (UVA). He made seminal and internationally recognized contributions to our understanding of the fundamental molecular basis of cancer. Dr. Weber's research focused on understanding cancer cell signaling, a nascent field at the time he initiated his studies, and how signaling can best be exploited for the treatment of prostate cancer, bladder cancer, melanoma and leukemias. He investigated the interactions between mutated oncogenes and developed new cancer therapies and therapeutic approaches. As a pioneer in team science, Dr. Weber was a major contributor to the discovery and analysis of the MAP Kinase pathway, including the identification of the activating sites of phosphorylation, the isolation of the first full-length clone, the demonstration of MEK enzymatic activity, the demonstration that oncogenic Ras could activate Raf, the demonstration that B-Raf could activate MEK, the generation of an antibody that recognizes the active state of the kinase and pioneering its use to evaluate cancer patients, and the definitive demonstration that Ras signaling could activate the androgen receptor. Dr. Weber is among the top 1% most-cited authors in the areas of Molecular Biology & Genetics; Biology & Biochemistry. As leader of the UVA Cancer Center from 2000 to 2013, he advocated that advances in the prevention and treatment of cancer required the integration of basic and translational research, a robust program of clinical trials, and compassionate patient care. His passion for science, and commitment to translational cancer research is best illustrated by his continued active and productive research work as Professor Emeritus. During this time, his research on compensatory survival signaling in chronic lymphocytic leukemia and mantle cell lymphoma led to the discovery of a novel drug combination therapy and a clinical trial for patients with those cancers.
---