Southwest Virginia Community Advisory Board
In 2013, the UVA Cancer Center, with the support of key stakeholders from the southwest Virginia region, formed the Cancer Center Without Walls Southwest Virginia Community Advisory Board (CAB). This CAB formed to engage local stakeholders to address cancer disparities and access to care in rural Appalachia.  Since that time, the CAB has grown to include over 30 representatives from the Lenowisco, Cumberland Plateau, and Mount Rogers Health Districts.  Cancer survivors, community members, healthcare professionals, and government and nonprofit organizations comprise the board.  Together, the board is committed to eliminating cancer in Southwest Virginia. In 2018, Jamie Zoellner, UVA Professor of Public Health Sciences, collaborated with the Southwest Virginia CAB and was awarded a PCORI Engagement Awards Contract. With this funding, the goal is to build and strengthen the research capacity among members of two Community Action Teams — Cancer Prevention and Cancer Early Detection — through relevant PCOR skill-based training.
Action Group Meeting Dates & Times
Upcoming Events
Community Spotlight
Howard Chapman is one of three co-chairs serving the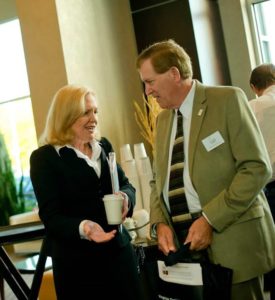 SWVA CAB. Howard became involved due to a natural fit and personal aspirations; his mother, a breast cancer survivor, and several close friends affected by cancer. Having worked in community health centers for over 40 years, he could see alignment between community health and the CAB's prevention and early detection goals.
Howard is the Director of Programs and Development for Tri-Area Health Community Health Center, helping rural communities of central southwest Virginia in Carroll, Floyd, Franklin, and Patrick Counties. Tri-Area Community Health is a Federally Qualified Health Center (FQHC) receiving grant funding from the Public Health Center Service Act. They are in their 37th year of serving the community, providing integrated primary care, behavioral health, medication assistance, and independent pharmacies. Tri-Area serves the community despite the person's ability to pay. Howard reports Tri-Area's services have managed services well during the Coronavirus pandemic, and they continue to see patients. 
In looking ahead for the CAB's future, Howard sees the efforts made now as moving in the right direction. He states, "People put off going to the doctor in our community, which is not good for successful cancer outcomes." Howard hopes to work with the younger generation and create a cultural change, working towards early HPV immunizations for both boys and girls.
Howard and Tri-Area Community Health enjoy collaborating with the UVA Cancer Center. Howard comments, "Jamie [Zoellner, UVA Professor of Public Health Sciences] and the [Community Outreach and Engagement] team have been great for our patients. The CAB has been a wonderful relationship." Howard is passionate about his community. He spends his free time serving his local church in Chilhowie and enjoys the abundance of outdoor activities in the area, such as hunting and fishing.
Our Meeting Highlights
Meeting Documents