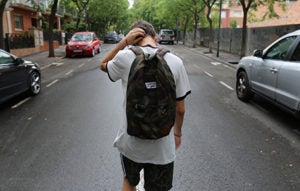 This all day conference, on Monday, October 9, 2017 at Alumni Hall, will educate and enlighten those professionals (and parents) who care for and about teens and young adults. And, in uncertain and precarious times, this is essential.
Issues to be addressed include health care reform and its impact on adolescent health care; addiction, specifically the tragic costs of opioid use; the effects of trauma and adverse childhood experiences (ACEs) on normative development; and the supportive provision of health care to and for trans-gender teens and young adults.
Scheduled speakers include Dr. Tamera Coyne-Beasley who is the current president of SAHM (Society for Adolescent Health and Medicine;) Dr. Charlene Wong, an expert in health care reform; Kana Zink, a music therapist; and a physician in conversation with one of her trans-gender patients, describing a learning journey for both, among others.
See Full Story