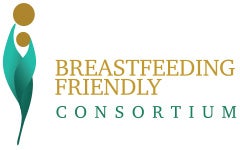 Breastfeeding Friendly Consortium is your one-stop resource for implementing the Baby-Friendly Hospital Initiative's 10 Steps for Successful Breastfeeding. Our comprehensive program offers certified training and fosters performance improvement through Maintenance of Certification approved activities and practice monitoring tools.

Newborn Screening Education project is a joint venture between the Virginia Department of Health, the University of Virginia Office of Continuing Medical Education and Scitent to provide healthcare professionals and institutions with certified learning opportunities to ensure that all well newborns receive appropriate screening prior to discharge from the hospital.
Opioid Prescribing:  A web based video course focuses on the management and current regulations associated with opioid prescribing in Virginia. This course and its resources meet the requirements for opioid training described by the Virginia Board of Medicine. All participants are required to view/listen to the video presentations and complete the activity post-test with a passing score of 80%.


CardioVillage is an online CME program for cardiologists includes a wide selection of case-based learning programs. Cardiologists, primary care physicians and other medical professionals can use Cardiovillage to obtain CME credit, review a specific area of cardiovascular medicine, or read commentary by experts.
Tobacco Free Alliance of Virginia is a broad partnership of private, not for profit and public leaders and organizations united in their focus on pricing of tobacco products, creating smoke-free environments, and funding tobacco prevention and cessation.
Virtual Academy Imaging provides a comprehensive educational resource for radiologists that will help improve patient care outcomes through continuing medical & health care education. UVA's Comprehensive Review of Musculoskeletal MRI Self-Assessment Module (SAM). Please click here to view the MSK-MRI SAM that is qualified by the ABR in meeting the criteria for self-assessment of fulfilling requirements in the ABR MOC.  For more information email.