Our Research

The Community Outreach and Engagement team works closely with researchers across the University of Virginia and community partners to facilitate community-engaged research to address the cancer burden of underserved communities across Virginia. Research is guided by principles of community engagement and led by community-based participatory research experts.
Research Programs & Affiliated Centers
The goals of the Cancer Control and Population Health (CPH) program are to investigate modifiable cancer risk and disparities and develop and implement interventions that reduce the burden of cancer in the University of Virginia Cancer Center (UVACC) catchment area and beyond. To research focuses on two aims:
Identify and investigate a confluence of biological, behavioral, and socioeconomic factors and mechanisms driving disparities in cancer risk and outcomes.
Develop novel interventions and implement research advances in diverse populations to reduce cancer risk and cancer disparities.
The program is focused on research efforts across Southside and Southwest Virginia through partnerships with rural healthcare, education, and community-based organizations. Primary focus areas include:
Rural health disparities
Obesity, including nutrition and physical activity risk factors
Cancer prevention, early detection, and survivorship
Community-based participatory research approaches
Dissemination and implementation methods aimed at translating evidence-based programs into healthcare and community systems
Health literacy
For more than two decades, the Center for Behavioral Health and Technology faculty and staff have been developing and examining ways to use digital technologies for behavioral health interventions.
The research focuses on using the internet to implement engaging, interactive, and comprehensive interventions.
Designed to improve outcomes by tailoring the programs to the individual user, the lab was among the first to test the feasibility of delivering internet interventions.
Community-Focused Research Projects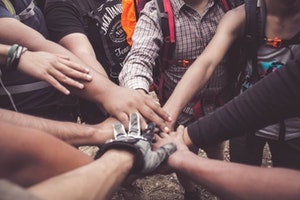 Capacity Building in Appalachia
 Principal Investigator: Jamie Zoellner, Ph.D., RD
Affiliation: Community-Based Health Equity Research
Overview: The building and strengthening of research capacity among members of two Community Action Teams, focused on Cancer Prevention and Early Detection, identifying actionable, cancer priorities based on existing local data and stakeholder/patient input, and planning and mobilizing resources for cancer control research projects in rural, southwest Virginia communities.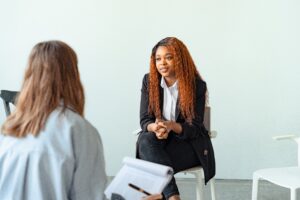 Cervical Cancer Risk Reduction
 Principal Investigator: Roger Anderson, Ph.D
Affiliation: Cancer Control and Population Health
Overview: The study aims to test the effectiveness of an integrated cervical cancer prevention program consisting of three established intervention components addressing three causes of cervical cancer in Appalachia. The study will also evaluate the impact of implementation and acceptability of the cervical cancer prevention program.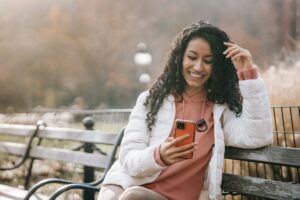 Apps Reaching Cancer Survivors
Principal Investigator: Phil Chow, Ph.D
Affiliation: Center for Behavioral Health and Technology
Overview: Examining the feasibility and acceptability of a smartphone-based mental health intervention; examining the preliminary efficacy of the intervention in reducing symptoms of depression and anxiety, and examining the potential usefulness of smartphone-based sensor data in determining breast cancer patients' mood to reduce the burden of self-report.
COE Pilot Research Program
The Cancer Center along with Community Outreach and Engagement provides funding to support community based research projects. The projects are reviewed by an internal team that includes COE team members, Cancer Center investigators and reviewed by our Community Advisory Council.
2020 Recipients: 
Investigators: Wendy Cohn, Wang Yuh-Hwa
Area of focus: Lung Cancer
Overview: Determine whether environmental/dietary chemicals can generate DNA breaks to lead to lung cancer (non-smoking) and identify hotspots of lung to determine association with known fragile site inducers.
Investigators: Li Li, Bhatnagar Sanchita
Area of focus: Breast Cancer
Overview: Demonstrate that targeting TRIM37 will reduce disparate survival outcomes in African American women, or better identify patients most at risk for aggressive disease.