Supporting Research
Fostering a climate of community engaged research
Request Assistance
You can reach out to us at any stage of the research process — from idea generation, intervention development or evaluation to reporting results.
Contact Us
Engaging with communities is a critical component to the success of research projects and clinical trials. However, there can be numerous barriers to participation in underrepresented communities that can limit reach and retention. COE can provide technical support and work with you to develop community-engaged best practices.
In most cases, our services are provided free of charge as part of pilot work. Opportunities exist for the inclusion of COE staff and community resources in funding opportunities and are determined on a case-by-case basis.
Please reach out to the COE department to request assistance. Together, we can develop a plan forward.
Request Assistance
You can reach out to us at any stage of the research process — from idea generation, intervention development or evaluation to reporting results.
Contact Us
COE Assistance Includes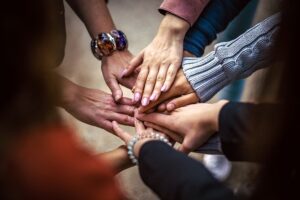 Helping you engage with community members who have lived experiences that may influence the project 

Understanding recruitment barriers and challenges before starting the project

Determining feasibility and appropriateness of the project for the community of interest

Gaining insight into the cultural preferences of a community to inform the project design and materials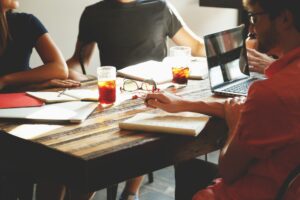 Guidance and support to develop a community-engaged outreach or research strategy

Facilitating introductions with key stakeholders and potential research partners and sites

Implementing health education components of an intervention

Providing you consultation with our Community Advisory Boards and taskforces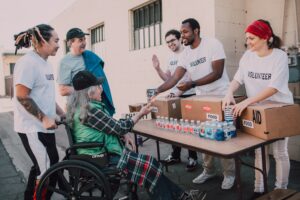 Collaborating on collecting data to inform a pilot project (e.g., focus groups, key informant interviews, surveys)

Spreading the word about your project through our statewide networks creating enhanced exposure to your work

Working with you to share your results back with the community

Expanding your reach into new communities of interest
COE Success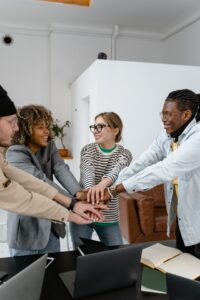 As part of an NCI supplement to conduct a needs assessment of our catchment area, COE co-led the development of a multi-pronged recruitment strategy (social media, mail, and in-person) to survey our catchment area residents with an investigator team in the Cancer Control and Population Health research program. Utilizing the vast network of community partners, COE recruited 1,388 community members to take the survey.
Dr. Melissa Little (CPH) worked with COE to develop a list of community pharmacist contacts in rural Virginia to understand the feasibility of providing tobacco cessation through local pharmacies. The COE team connected with 77 community pharmacists to introduce the project, Dr. Little's work, and explain how they could provide valuable guidance and insight to the intervention development. Dr. Little has since received pilot funding and is working on an R01 application.
"COE was instrumental in launching my research into the community. I can't imagine trying to do this work without their assistance" ~ Melissa Little, PHD
---
To learn more about UVACCC's goal in cancer research and for information on research facts, cancer clinical trials,  research infrastructure, and UVA cancer news visit UVAHealth, Cancer Center Research Page.