Summer Work Dates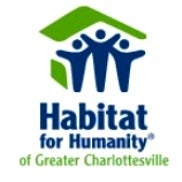 Looking for an opportunity to volunteer this summer?
Sign up for a DOM Habitat volunteer day!
Summer 2016 Work Dates
Friday, June 10th, 7:30 am – 2:30 pm
Friday, July 8th, 7:30 am – 2:30 pm
Details:
Previous construction experience NOT necessary.
Summer work schedule: 7:30 am–2:30 pm; lunch 11–11:30 am.
Habitat sends an email with logistical info the week before, including location of (and directions to) work site.
If you are new to Charlottesville and UVA, this is a great way to get out into the community and meet people.
UVA staff receive 16 hours of paid volunteer leave time annually.
This is a great way to use it!
More about Habitat in C'ville:
Video featuring Habitat partner families, discussing how home ownership has changed their lives
AND… FOR DOM's SPRING HABITAT VOLUNTEERS
You may wish to attend the upcoming dedication ceremony of the houses we worked on. If so, Habitat for Humanity of Greater Charlottesville cordially invites you to the dedication of the homes of the
Anderson, Banks, Brown, Caldwell, Davenport & Washington Families
at Belmont Cottages
Saturday, June 21st, 2014 at 2:30 PM
The families have put in hundreds of hours of sweat equity, and with the help of volunteers and sponsors, have built their homes and realized their dreams of home ownership.
A brief ceremony will be followed by an open house and light refreshments. Casual attire