In 2012, the Department of Medicine pledged to raise $60,000 in support of an affordable home for the Ayite family in the Sunrise neighborhood — the nation's first trailer park transformation without resident displacement. Thanks to countless Department of Medicine and others, the Ayites are settled in and our pledge is now due.
Through the generosity of other faculty and staff, we are already nearly 2/3 of the way to our goal. Just $21,177 remains to fulfill the Department's pledge to Habitat of $60,000.
BONUS: Tax Credits
Habitat has historically taken part in the Virginia Department of Social Services' Neighborhood Assistance Program (NAP). The Department issues NAP credits to encourage philanthropic support for certain organizations that provide direct service to low-income persons within Virginia localities.
This year, credits are again worth 65%, meaning that a $1,000 donation would net you $650 against your Virginia state tax liability. Of course, you can combine NAP credits with both federal and state deductions, potentially resulting in tax benefits to you that are worth more than your donation. To be eligible, you simply need to make a donation in an amount greater than $500, and fill out a one-page contact form that Habitat will supply.
To reserve your credits, donate, then email Habitat's donor relations coordinator, Jessica Harris (jharris@cvillehabitat.org) indicating your interest in NAP credits and noting the intended amount of your gift.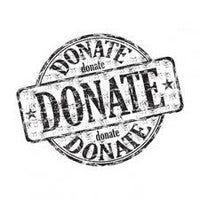 ONLINE:
To donate online, go to Habitat's online donation page. Please be sure to write "DOM" in the special instructions box. You may add your division if you like.
BY MAIL:
Be sure to earmark your check by writing "DOM" on the memo line. Send to:
Habitat for Humanity
919 West Main Street
Charlottesville, VA 22903
For more information, please contact Katie Geisshuesler, Development Manager, at kgeisshuesler@cvillehabitat.org or call 293-9066.