Geriatric Clerkship Orientation
Orientation Presentation
An example and breakdown of your two-week clerkship schedule, exam, assignments and end of the rotation presentation. Welcome Students (a PowerPoint presentation)
Orientation Location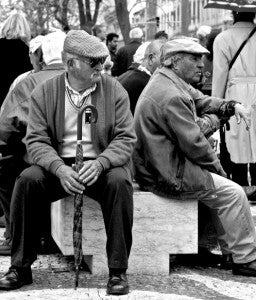 You will meet for orientation on the first day of the clerkship at 1224 JPA, 2nd Floor Conference Room (Rm 2208). It is located at the corner of JPA and West Main Street.
Please Note: We do NOT validate parking.
Orientation Time
Orientation will begin at 8am. You will then have a break for lunch on your own and return to the Blake Center at 1pm for afternoon workshops.
Directors Orientation Slides