Data Action Team
Mission
The mission of the Data Action Team (DAT) is to become a UVA cornerstone for inter-departmental collaborations on data abstraction and application. By using available data in EPIC, we aim foster effective clinical decision-making in order to enhance the effectiveness and efficiency of care as well as improve patient safety at UVA.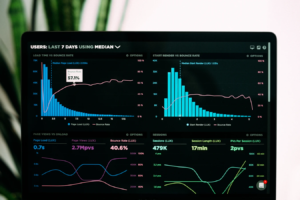 The Data Action Team provides services in the following four areas:
Data abstraction:
The Data Action Team participates in the continued success of several national registries. This effort covers such activities as patient chart review, data extraction, data quality assurance, and data entry into the following registries:
Chest Pain – MI Registry (formerly the ACTION Registry) by the American College of Cardiology
Get With The Guidelines-CAD Registry by the American Heart Association
PERT Registry by Boston Clinical Research Institute
FMD Registry by the Fibromuscular Dysplasia Society of America
In addition to these registries, our team contributes to data abstraction for the CathPCI Registry by the American College of Cardiology. Participation in the registries by the American College of Cardiology and the American Heart Association provides UVA with the opportunity of real-time improvements in clinical care.
Data application in quality improvement projects:
The Data Action Team provides data-driven feedback to clinicians. Examples of this data-driven feedback include initiatives for enhancing the timeliness of procedure and lab works for patients with symptoms of myocardial infarctions and patients with sepsis symptoms. Access to clinical data warehouses has enabled our team to automate the process of weekly data retrieval, manipulation, visualization, and report generation for caregivers.
Create original scholarship:
The Data Action Team actively collaborates with faculty members from the Department of Emergency Medicine and the Division of Cardiovascular Medicine to create abstracts and posters for national and international conferences.
Data mining and big data analytics:
Access to clinical data warehouses has enabled the Data Action Team to examine how previously inaccessible data for research can be used to help caregivers make better decisions in clinical environments. Example of pilot data mining tasks performed by our team (as of summer 2019) include the following:
Track time from arrival to important events (triage completion, registration completion, 1st EKG, 1st troponin order and result, bed request, patient admission, patient leaving ED) for walk-in chest pain patients
Track trends in the timeliness of care in response to ED sepsis alerts (door to alert time, door to the time when the first antibiotic is administrated)
Compare opioid medication utilization in the ED before and after implementing order sets in ED (data extraction only)
Compare patients with pulmonary embolism (PE) diagnosis and LOVENOX medication before and after establishment of the PE response team (data extraction only)
Track ED arrival, wait time, bed occupancy by hour/day/week in comparison with historical data.
Track the number of procedures (EKG) done in ED per day since 2010, normalized by the number of patient per day and patient hour