In Memory Of
Miranda West, 12/1/1980 - 2/2/2022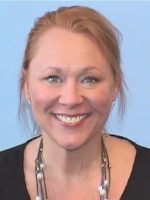 Emergency Medicine Research Office's former Research Manager
"I've been endlessly impressed with her professionalism, knowledge, and patience. She is deeply committed to ensuring the safety of our patients and making sure the data we're collecting is of the highest quality. It's a privilege to work with her." — kind words from a colleague, UVA Connect
Education
EdD in Health Education, Teacher's College, Columbia University (2017)
MS in Human Sciences, minor in Counseling, North Carolina Central University (2011); Thesis Title: Coping Styles of Women with Early and Advanced Stage Breast Cancer: Quality of Life
BA in Psychology, specialization in Health Related Research in Individual Behavior and Quality of Life, University of North Carolina at Wilmington (2003)
Miranda West, MS, CCRC, served in various Clinical Research Coordinator roles with Duke University Medical Center prior to joining our UVA EMRO team. Her prior roles included acting as a CRC for Duke Office of Clinical Research, Divison of Pediatric Pulmonary and Sleep Medicine, Department of Radiation Oncology, and Department of Surgery Neuro-Oncology. Miranda's contributions also extended to research publications, abstracts, conference poster presentations, and professional committee activity.
In the three years that she worked with our UVA EMRO team, she helped coordinate multiple clinical trials, including research on COVID-19. Her diligent work ethic caught the attention of UVA Health and she was featured as a Uteam Member of the Month in January 2021. One of her colleagues noted, "[She volunteered] to consult with three other clinical study teams beginning research on COVID-19 patients at UVA in order to make sure their projects would get up and running as quickly as possible." Miranda's sense of being a team player advanced many studies and the education of teams across the Medical Center. Clearly, her contributions were invaluable to our community.
Outside of work, Miranda loved the theater and was active with The Wayne in Waynesboro, Virginia. She attended GraceBuilt Church and volunteered her time with outreach programs, helping families in need during the holidays, and sponsoring families at Christmas. (From her obituary.) Her parents, siblings, and much of her extended family live in North Carolina.