Heather A. Borek, MD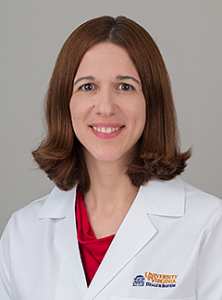 Assistant Professor of Emergency Medicine and Medical Toxicology
Associate Fellowship Director for Medical Toxicology
Associate Medical Director, Blue Ridge Poison Center
Division of Medical Toxicology
P.O. Box 800699
Charlottesville, VA 22908-0699
Phone: (434) 924-5185
Fax: (434) 971-8657
E-mail: hab2t@hscmail.mcc.virginia.edu
Education
BS, Chemistry, University of Virginia (2003)
MD, University of Connecticut School of Medicine (2007)
Residency, Emergency Medicine, University of Virginia (2010)
Public Health Certificate, Department of Public Health Sciences, University of Virginia (2011)
Fellowship, Blue Ridge Poison Center, Medical Toxicology, University of Virginia (2012)
Clinical and Research Interests
Clinical Toxicology
Wilderness Medicine
Envenomation
Management of the critically ill poisoned patient
Most Recent Publications
Borek HA and Charlton NP. In Reply to Drs. Weinstein and White.  Wilderness & Environmental Medicine. 2015; 26(4): 573.
Borek HA, Charlton NP.  How not to train your dragon: a case of a Komodo dragon bite. Wilderness & environmental medicine. 2015; 26(2):196-199.
Carlberg DJ, Borek HA, Syverud SA, Holstege CP.  Survival of Acute Hypernatremia due to Massive Soy Sauce Ingestion.  J. Emerg Med. 2013; 45(2): 228-231, Corresponding Author.
Charlton NP, Morse PS, Borek HA, Lawrence DT, Brady WJ. The toxicology literature of 2011: issues impacting the emergency physician. American journal of emergency medicine. 31(3):597-601.
Borek HA, and Holstege CP. "Hyperthermia and multiorgan failure after abuse of "bath salts" containing 3, 4-methylenedioxypyrovalerone."

 

Annals of emergency medicine

 

60, no. 1 (July 2012): 103-105.
Borek HA, Charlton NP. Black Widow Spider Bite. Dimens of Crit Care Nurs. 2012; 31(2):128-129.