Heather A. Borek, MD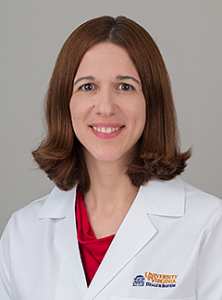 Assistant Professor of Emergency Medicine and Medical Toxicology
Associate Fellowship Director for Medical Toxicology
Associate Medical Director, Blue Ridge Poison Center
P.O. Box 800699
Charlottesville, VA 22908-0699
Phone: (434) 924-5185
Fax: (434) 971-8657
E-mail: hab2t@hscmail.mcc.virginia.edu
Education
Fellowship, Blue Ridge Poison Center, Medical Toxicology, University of Virginia (2012)
Public Health Certificate, Department of Public Health Sciences, University of Virginia (2011)
Residency, Emergency Medicine, University of Virginia (2010)
MD, University of Connecticut School of Medicine (2007)
BS, Chemistry, University of Virginia (2003)
---
Clinical and Research Interests
Clinical Toxicology
Wilderness Medicine
Envenomation
Management of the critically ill poisoned patient
---
Publications
Holstege C, Ngo DA, Borek H, Ait-Daoud N, Davis S, Rege S. Trends and risk markers of student hazardous drinking: a comparative analysis using longitudinally linked datasets in a public university. J Am Coll Health. 2020 Oct 13:1-8. doi: 10.1080/07448481.2020.1818755. Epub ahead of print. PMID: 33048653.
Rege SV, Borek H, Holstege CP. Response to Do Patients Require Emergency Department Interventions After Prehospital Naloxone? J Addict Med. 2020 Aug 12. doi: 10.1097/ADM.0000000000000715. Epub ahead of print. PMID: 32804692.
Borek HA and Charlton NP. Accidental pediatric paliperidone ingestion resulting in delayed profound tachycardia. J Emerg Med. 2019;57(4):e109–e111. doi:10.1016/j.jemermed.2019.06.049
Borek HA and Eisenstat M. ACMT Toxicology Visual Pearls: Toxic Mouth Pain. Academic Life in Emergency Medicine. August 30, 2018. https://www.aliem.com/2018/08/acmt-toxicology-visual-pearls-toxic-mouth-pain/
 Borek H, Rizer J, Ngo A. Fab Antivenom Controversy Continues. Ann Emerg Med. 2017;70(6): 928-929. doi:10.1016/j.annemergmed.2017.08.002.