Sara F. Sutherland, MD, MBA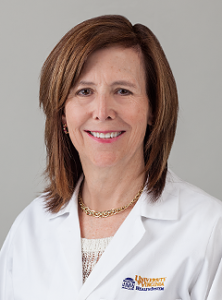 Associate Professor of Emergency Medicine
Medical Director, UVA Medical Scribe Program
P.O. Box 800699
Charlottesville, VA 22908-0699
Phone: (434) 760-3450
Fax: (434) 924-2877
E-mail: sutherland@virginia.edu
Education
BS, Biology, Emory University

MD, University of California

Internship, General Surgery, Wilmington Medical Center
Residency, Medical Center of Delaware, Inc.

MBA, The Wharton School, University of Pennsylvania
---
Clinical and Research Interests
Clinical Emergency Medicine Research
High Altitude Physiologic response; prediction of Altitude sickness
Leadership
---
Research Project(s)
Principle Investigator: Protocol title:  A Phase 3, Randomized, Double-Blind, Double-Dummy Study to Compare the Efficacy and Safety of Oral Lefamulin (BC-3781) Versus Oral Moxifloxacin in Adults With Community-Acquired Bacterial Pneumonia (Protocol NAB-BC-3781-3102 with Amendments 1 and 2).Sponsor: Nabriva Theraputics AG.  Enrolling at UVA, 7/16/2016-Present.
Article(s)
Wang W, Brady WJ, O'Connor RE, Sutherland S, Durand-Brochec MF, Duchateau, FX, Verner L. Non-urgent Commercial Air Travel Following Acute Myocardial Infarction–A Review of the Literature and Commentary on the Recommendations. Air Med J. 2012;31(5):231–237. doi:10.1016/j.amj.2012.01.002.
Abstract(s)
Sutherland, SF, O'Connor RE, Becker LM.  Variation in symptoms, oxygen saturation and resting heart rate in trekkers subjected to rapid ascent and descent without prior acclimatization. Ann Emergency Med 2012, Vol. 60, Issue 4, Supplement S38-S39.