Scott A. Syverud, MD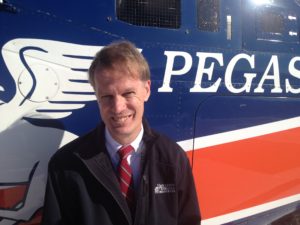 Professor of Emergency Medicine
President, Clinical Staff
P.O. Box 800699
Charlottesville, VA 22908-0699
Phone: (434) 924-8485
Fax: (434) 924-2877
E-mail: sas3k@virginia.edu
Education
Chief Residency, Emergency Medicine, University of Cincinnati (1985)
Fellowship, Cardiovascular Research, University of Cincinnati (1984)
Residency, Emergency Medicine, University of Cincinnati (1983)
MD, State University of New York Syracuse (1981)
BS, Physical Science, Michigan State University (1977)
Clinical and Research Interests
Undergraduate and graduate medical education
Practice management in Emergency Medicine
Forensic nursing
Leadership Roles
President, University of Virginia Clinical Staff
UVA Haiti Relief Team Member (2010)
President, Society of Academic Emergency Medicine (1999 – 2000)
Publications

Minak J, Syverud SA, Dillingham R, Dort K; Gessner A: Patient perceptions of HIV Testing in a Non-urban Emergency Department's Express Care. Hong Kong Journal of Emergency Medicine, 20: 161-165, 2013.
Borek H, Carlberg D, Holstege C, Syverud SA: Survival of Acute Hypernatremia Due to Massive Soy Sauce Ingestion, Journal of Emergency Medicine, 45:228-231, 2013.
Sorensen EL, Keeling A, Snyder A, Syverud SA: Decreasing ED Length of Stay with Use of the Ottawa Ankle Rules Among Nurses.  Journal of Emergency Nursing 38: 350-352, 2012.
Larese SR, Snyder AE, Gorman E, Syverud SA:  Exposing Novice Medical and Nursing Students to Point of Care Sonographic Skills.  Journal of Diagnostic Medical Sonography, 28:2, pp 91-94, 2012