Clinical Experiences
Patient Care
Each of our fellows sees patients for 5 half days per week at one or a combination of the following Departmental clinics: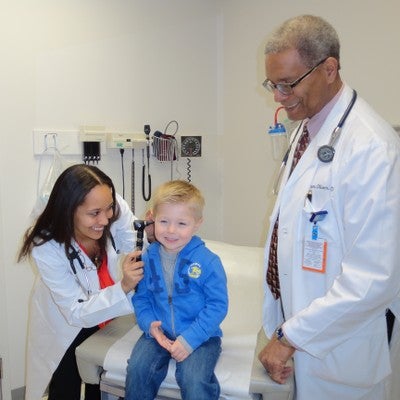 Clinical experiences are designed to give fellows broad exposure to diverse populations and geographic areas. The Family Practice Center at UVa is located in suburban Charlottesville and is also home to our International Family Medicine Clinic (IFMC). The IFMC treats immigrants and refugees in collaboration with the local International Rescue Committee and contributes significantly to our diverse patient population. Both the Crossroads and Stoney Creek Family Practice satellites are based in rural communities. The Crozet practice is located in a developing area to the west of Charlottesville.
For more information on precepting opportunities and expectations, please refer to our Teaching Opportunities page.
Our fellows also may choose to participate in inpatient care. However, participation in this activity is optional for the fellow and requires approval from the Fellowship Steering Committee.