Elena F. Herndon, MD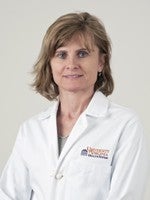 Elena F. Herndon, MD
Assistant Professor
MD Degree: UNC Medical School in Chapel Hill
Residency: University of Connecticut
My family recently relocated to Charlottesville from the south. We love the beautiful mountains and all that Charlottesville has to offer.
I am a psychiatrist and I have joined the department of Family Medicine to help offer psychiatric care to the patients who receive their care in all primary care offices in the UVA health system.
I received my undergraduate degree from Washington University in St. Louis with a degree in biology and classics. I went on to University of North Carolina for medical school and received my medical degree and a life long allegiance to the Tarheels. My husband and I then moved up north where I completed my psychiatry residency at University of Connecticut.
I am board certified in Psychiatry and Neurology and have been in clinical practice for the last 14 years. My last practice was in Birmingham, Alabama.
We have three children and we enjoy travel, family activities and sports