Faculty
The faculty is fully committed to the highest quality of Geriatric Medicine training throughout the entire training program, and the faculty commitment does not in any way attenuate the quality of the core residency training program. On the contrary, key faculty members are full-time geriatricians at UVA who have been recognized for excellence in teaching learners at all levels of training.
Program Director
Seki A. Balogun, MBBS, is Associate Professor of Medicine and a full-time geriatrician at UVA. She holds a Joint Appointment with the department of Physical Medicine and Rehabilitation, and directs the Geriatric Consultation Service at UVA Health South Rehabilitation Hospital. Dr. Balogun is herself a graduate of the UVA Geriatric Medicine Fellowship Program, and currently serves as Program Director. She is among the most highly rated teachers within the Division of General Medicine, Geriatrics and Palliative Medicine. Dr. Balogun was recently inducted into the University of Virginia Academy of Distinguished Educators. She has received several grants for the development and evaluation of geriatric education, including the development of a web based interactive geriatric curriculum.
Dr. Balogun provides direct supervision to geriatric medical residents in ambulatory clinic, inpatient, and long-term care settings. She also provides didactic teaching sessions on a host of topics. Recent publications of note include a guide for primary care physicians in long-term care settings as well as a national study of renal failure and renal replacement therapy in the elderly. She is highly involved as a leader in the administration of all of the Geriatric Medicine programs at the UVA School of Medicine.
---
Key Faculty
Geriatric Medicine
A number of other highly regarded faculty physicians from a variety of disciplines and backgrounds work closely with geriatric fellows throughout the year. These faculty members devote a minimum of 10 hours per week throughout the year to direct and ongoing interaction with geriatric medical trainees:
Diane G. Snustad, MD, holds the Claude Moore Endowed Chair in Geriatric Medicine and is Associate Professor of Medicine. She has a national reputation as one of the best geriatricians in the country, as evidenced by her frequent listing among "Best Geriatricians" in America's Best Doctors. She has a special interest in perioperative assessment and management in older patients, and recently authored a chapter on the subject in the Oxford Textbook of Geriatrics, considered around the world to be among the most authoritative geriatric textbooks.
Dr. Snustad is a full-time member of the UVA Geriatric Medicine faculty. She is both medical director and director of the UVA Geriatric Medicine Clinic at the Colonnades, a continuous care retirement community in Charlottesville that includes independent living, assisted living, intermediate nursing facility and skilled nursing facility care. Dr. Snustad works closely with geriatric residents in clinical sites that span the continuum of care. In addition to direct supervision of geriatric residents, she supervises their involvement in interdisciplinary teams. She provides didactic teaching sessions on a variety of clinical topics. In addition, she is an active participant in both the Literature Review as well as the Research Design and Analysis seminars.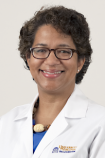 Laurie R. Archbald-Pannone, MD, Assistant Professor of Internal Medicine, is research faculty and also a graduate of our fellowship program. She works in collaboration with the division of infectious diseases and has an NIH funded grant with a focus on Clostridium difficile in long-term care. She serves as a research advisor for geriatric fellows and helps in the design and implementation of their clinical research.
Huai Y. Cheng, MD, Associate Professor of Medicine, completed his geriatric fellowship training at St. Louis University Medical Center, Missouri and Palliative care fellowship at MD Anderson, Texas. He currently serves as the Director for the third year medical students' geriatric clerkship and provides direct supervision of geriatric fellows on the Geriatric inpatient consultation service at UVA-HealthSouth Rehabilitation Hospital and the inpatient palliative care service.
Departmental Associations
The UVA Geriatric Fellowship Program maintains strong interdisciplinary relationships with palliative care, physical medicine and rehabilitation, neurology, and psychiatry to promote in-depth learning experiences that result in broad understanding and clinical competence in the evaluation and management of geriatric rehabilitative, neurologic, psychiatric illnesses and palliative treatment of illnesses, as well as a comprehensive management of systems of health care delivery. Those strong relationships are fostered and maintained through close relationships with faculty who serve as key contacts in each of those disciplines.
Palliative Care
Our geriatric fellows work closely with attending physicians and palliative care nurses during the 4-week rotation on the Palliative inpatient consult service and in the outpatient clinic. They provide direct palliative consultations to inpatients in different specialties in the hospital and also in the palliative outpatient clinic, under the direct supervision of Dr. Joshua Barclay, who is the key contact for the palliative care rotation.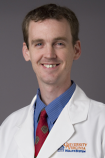 Joshua S. Barclay, MD, Assistant Professor of Medicine, is the director of the new Palliative Care fellowship program. Dr. Barclay is well recognized for dedication to Palliative care education programs and clinical care. He provides didactic instruction for fellows during the rotation and also in our literature review seminars and core curriculum.
Physical Medicine and Rehabilitation
Our Geriatric fellows interact directly with attending physicians and residents from the Department of Physical Medicine and Rehabilitation as well as other members of the interdisciplinary rehabilitation team such as therapists, psychologists, nurses, and pharmacists during a four-week clinical rotation in Physical Medicine and Rehabilitation, where they work under the direct supervision of Dr. Alan Alfano.
Alan P. Alfano, MD, is Associate Professor of Medicine in the Department of Physical Medicine and Rehabilitation. He is medical director of the UVA Health South Hospital and is recognized among his peers for excellence in teaching. Dr. Alfano is also known for his skills in working with interdisciplinary teams and in communicating with families. His enthusiasm for teaching, practical expertise, and easy approachability make him very popular among geriatric fellows and faculty members.
Neurology
Geriatric fellows interact directly with faculty members from the Department of Neurology, who provide direct clinical supervision at the UVA Memory Disorders Clinic and the Movement Disorders Clinic. The Neurology faculty is active in the Geriatric Medicine Basic Science core lecture series, presenting their own basic science research as well as the basic science of aging, the scientific basis for current and past theories of aging and cellular death, and the examination of the basic pathophysiology of neurologic diseases in the elderly. Faculty from Geriatric Medicine and the Department of Neurology also collaborate closely on clinical research projects as well as community education. Dr. Carol Manning serves as the key contact for geriatric fellows rotating through the Memory Disorders clinic and provides direct supervision of their training. Dr. Madaline Harrison is the key contact for the neurology rotation in the Movement Disorders Clinic and directly supervises the fellows during the rotation.
Carol Manning, PhD, is Associate Professor of Neurology and Director of the UVA Memory Disorders Clinic. The Memory and Aging Care Division at the University of Virginia provides multi-disciplinary care for individuals with dementia, memory and other cognitive disorders. The team approach utilized in the clinic provides expert diagnosis and care to patients and their families. The team focuses on ongoing attention to the changing needs of our patients and families. The treatment team includes neurologists, neuropsychologists, a psychiatrist, a social worker, a nurse practitioner and a nurse coordinator.
Madaline B. Harrison, MD, is a Professor of Neurology who specializes in movement disorders, specifically Parkinson's disease, dystonia, chorea and Huntington's disease. She has conducted numerous research projects in neuropharmacology and neuroanatomy. She has authored numerous research articles in peer- reviewed journals.
Psychiatry
Geriatric fellows interact directly with faculty from the Department of Psychiatry during a 6-week Geriatric Psychiatry rotation. In addition to direct clinical supervision, psychiatry faculty provide didactic teaching sessions and literature review sessions with geriatric fellows on a variety of topics such as evaluation and management of dementia, delirium, and depression. Drs. Mudhasir Bashir, MD and Meredith Lee, DO serve as key contacts and supervisors for geriatric fellows rotating through Psychiatry.