Infectious Diseases Training Program Faculty

Genetic approaches, cellular and molecular biology of intracellular pathogen infection

Host/pathogen Interaction - Chlamydia Infection
Mobile technologies to improve adherence to HIV medications in rural populations

Cell Biology and Parasitology.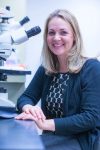 Immune response to infectious disease in the CNS

Biodefense and emerging pathogens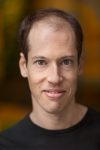 Mechanisms of cell entry by influenza; Viral glycan recognition; drug resistance; molecular dynamics simulation; distributed computing.

Mechanisms used by Bacterial Pathogens to Integrate Host- and Bacterial-derived Signals to Sense their Environment, Coordinate Gene Expression, and Cause Disease

Hematologic malignancies; bone marrow disorders; leukemia; large granular lymphocyte (LGL)

Pathogenesis of diarrheagenic Escherichia coli and Shigella.