Tom Bleck, M.D., 30-Year Anniversary of Coming to the University of Virginia
Making the University of Virginia a Pioneer in Neurocritical Care
The Nerancy NeuroICU at the University of Virginia started in the late 80s as an idea that few hospitals had realized.  At the time there were few dedicated neurological ICUs in the United States.  Drs. Fred Wooten and Clarke Haley realized that for the ICU to be successful, they needed a leader who would dedicate all their effort to the ICU.  In 1990, the University of Virginia hired Tom Bleck to head the ICU. Tom trained in Neurology and Medical Critical Care at Rush University in Chicago and had training in EEG.
Over the 16 years Dr. Bleck spent at UVA as the medical director of the Nerancy NeuroICU, he helped invent the modern neuroICU, he formally trained 12 fellows (and trained many more as visitors or informally) who have gone on to lead important ICUs, develop important research and hold leadership positions in the major societies in the US., he fostered the use of EEG in the ICU, and he was one of the major drivers and the first President of the Neurocritical Care Society.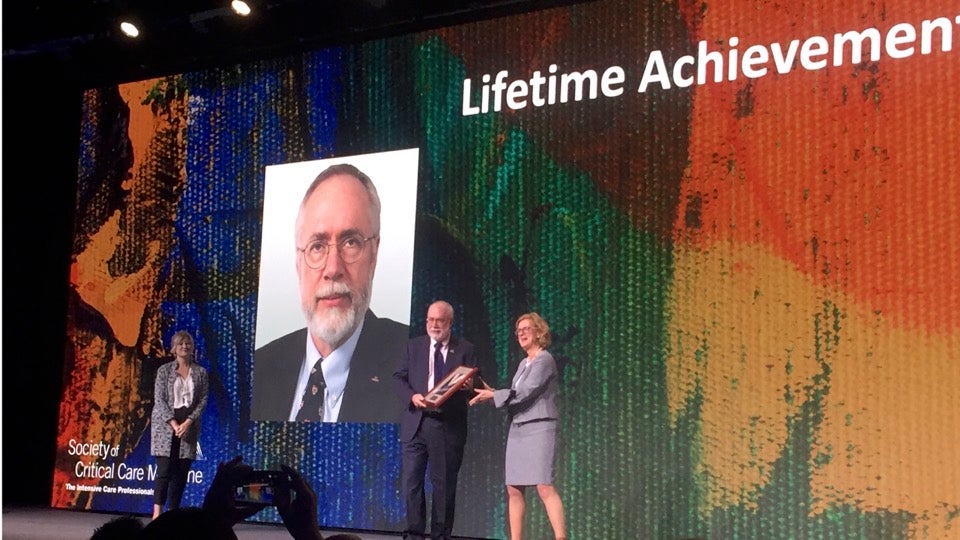 Recollections
Thirty years ago my family was heading to Charlottesville to start a new life and career there.  Sometimes I look back on that transition and wonder why I was so sure that this relatively new concept of neurocritical care would work out, but I'm certainly glad that it did. – Tom Bleck, M.D.
Below are recollections and comments by previous trainees in the UVA Neurocritical Care program who worked with Tom Bleck:
Cherylee Chang, M.D. (1993-1995)
Professor of Neurology
Division Chief, Neurocritical Care
Duke University
I first met Tom Bleck at the American Academy of Neurology meeting in San Diego in May 1992. I had recently completed my Neurology residency at Stanford and was completing my Internal Medicine residency at UC San Diego so I could pursue a fellowship in Neurocritical Care (NCC) and Internal Medicine Critical Care Medicine (CCM). Tom, in his usual generous and congenial manner, invited me to meet with him and the University of Virginia neurology residents for dinner near the convention center.  His description of UVA, his vision for training that would allow me to also complete a fellowship in an ABIM CCM, his easy-going manner of his interaction with the residents, and his supportive insight led me to choose UVA over the two other active NCC fellowships at the time.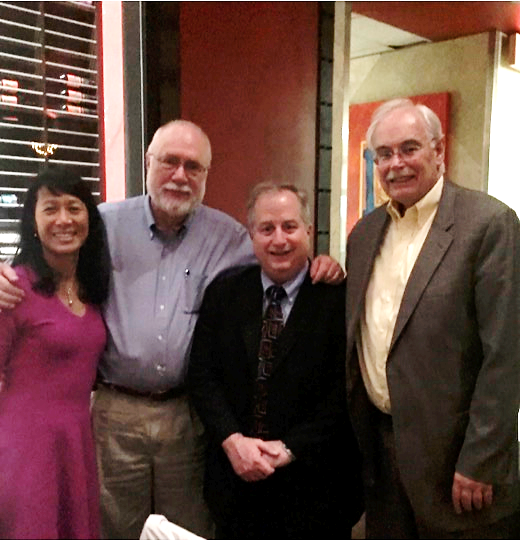 After arriving in Charlottesville in 1993 and becoming the second NCC fellow at UVA, Tom continued to be supportive, and promptly gave me the responsibility of his lectures to medical students and covering his outpatient clinics (ostensibly for MY education)! During the fellowship, on Tom's behalf, I attended an organizational meeting of NACABI (North American Consortium of Acute Brain Injury) in Chicago which was a brainchild of Dan Hanley to attempt to organize critical care neurologists and during this meeting, I learned of the need and first attempt to organize the professionals managing this subset of patients. The Neurocritical Care Society instead was established in 2002.
Over the years, I have benefited from Tom's ready advice, wisdom and experience. When I first looked at the program at The Queen's Medical Center, he wisely said to wait until the hospital had more of an idea what it wanted. Since then, I have learned to educate and advise a hospital's administration to know what their patients need. This has allowed me to help build neuroscience programs in a hospital system. More than a mentor, Tom has been a friend that I can always count on.
His irreverence and novel ways of looking at things continues to inspire me. His friendly and approachable manner coupled by his prodigious and formidable fund of knowledge makes him an amazing role model. It has been my good fortune and honor to have been one of Thomas Bleck's neurocritical care fellows.
Gwendolyn Lynch, M.D. (1995-1996)
Full Staff Neurointensivist
Director, Minority Stroke Program
Cleveland Clinic Lerner College of Medicine
Cleveland, OH
As an alum of the UVA Neurocritical Care Fellowship Program, I feel truly blessed and honored to have trained with Tom Bleck, and to be a part of such an accomplished group of neurocritical care alumni.
During my interview for the fellowship, I recognized the high expectations that Tom had for me, and the support that I would receive to fulfill those expectations. Once I started my fellowship, I was grateful for Tom's patience in answering my many questions with true guidance and not just facts. Yet, I also learned early on that when it came to some clinical controversies of the day, he stated his opinion clearly, succinctly, and unapologetically, with the facts to back it up! 🙂
I've told many people over the years that UVA was a perfect match for me in so many ways. Beyond the tremendous knowledge and skills that I gained, I was thrilled to be given the privilege to write published work with Tom. The icing on the cake for me was hearing kudos from him about patient management. I recall two patients that I cared for while rotating in the Medical ICU, one with a neuromuscular disorder and another with seizures. I had learned the skills to care for them directly from Tom.  So, hearing him relay a compliment of my clinical skills from the MICU was great inspiration for my efforts toward lifelong success as a neurointensivist.
To borrow a quote from Lucias Ballas Traynor, "The mediocre mentor tells. The good mentor explains. The superior mentor demonstrates. The greatest mentors inspire."
Tom, as a great mentor, you have truly been an inspiration to me! I am most grateful and honored to be able to say that I trained as a fellow with you. Thank you, and God bless you and your beautiful family!
Bart Nathan, M.D. (1996-1998)
Professor of Neurology
Fellowship Director, Neurocritical Care
University of Virginia
What do I remember most? 2 things.
The first is more of a "resident" memory than a "fellow" memory.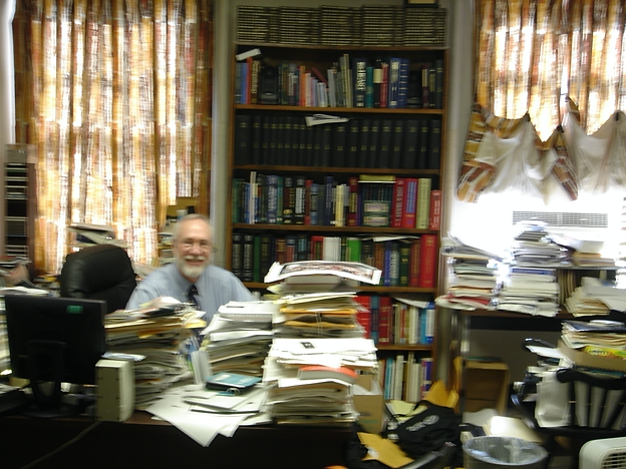 I remember being on call in the NNICU (remember when we were QOD!) and Tom would suddenly show up around midnight. No one called him. He was likely working in his office trying to get the 5 promised (late) papers finished. He'd ask if there was anything to do. I'd say, "I still have an LP to do, but I plan on doing that next." He'd say, "I'll do it." Then off he'd go to do the LP.  Grrrrrr.
The second is a true fellow memory and more of an existential problem. Since the beginning of my interactions with Tom, I always felt ignorant by comparison. This was not something Tom did, but was likely based on some deep-seated feeling of inadequacy on my part (enough of the self-reflection, Bart!). I always felt that I would never know as much as Tom, and the only thing I could reasonably hope for, was for him to become demented before me. I still wouldn't have known more that Tom, but I would have forgotten less!
Jose Javier Provencio, M.D. (1998-2000)
The Louise Nerancy Professor of Neurology
Medical Director of the Nerancy Neurointensive Care Unit
Division Director of Hospital Neurology
University of Virginia
When I first started residency, I hadn't yet seen a NeuroICU; I was interested in neuroimmunology due to my previous research experience in flow cytometry. I remember wanting to like MS patients and not finding a way to enjoy the slow pace of treatment–>follow up–>new treatment–>follow up–>etc. I did my NeuroICU rotation and was hooked. I liked critical care so much that finished my medicine residency so I could be boarded in medical critical care. When I was a applying for fellowship in Neurocritical Care, I was happy clinically, but I still missed neuroimmunology. I talked to Tom about this thinking he would tell me about the hard choices we have to make in our careers. Instead, he told me [paraphrasing], "There's a lot of neuroimmunology in the ICU, why don't you focus your career on that?" One sentence changed my career.
Since then, he has changed my career over and over again.  I have been asked to speak at international symposia, lead society initiatives, chaired board writing committees and held leadership positions at Universities and prominent hospitals. All have come either because Dr. Tom Bleck has forwarded my name for these opportunities, has announced that I trained with him so I could ride his coat tails, or has prepared me to earn the promotion or position. But what I value the most is that if I run in to an obstacle with a difficult patient, career choice, or management issue, he always sees the one options that I don't. There is an old adage that says "you can't see the forest for the trees". The most important role that Tom fills in my life is that he sees the forest better than anyone else in the field.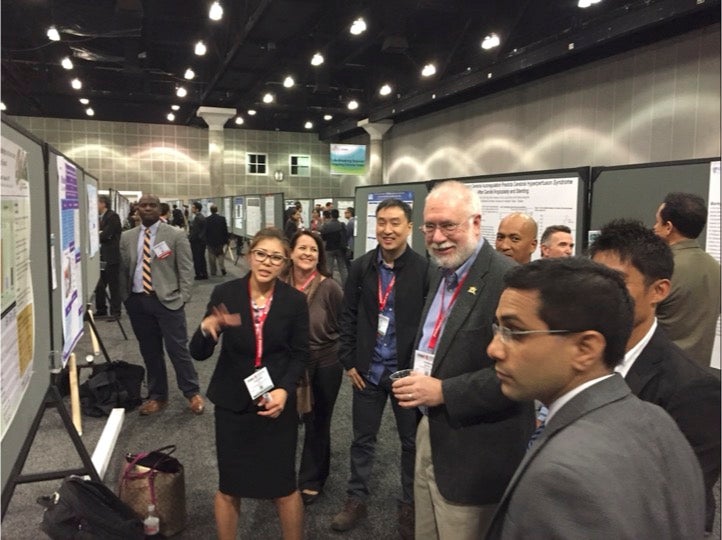 Paul Nyquist, M.D. (visiting fellow 2001)
Professor of Neurology
Co-Director, Bayview Neurocritical Care Unit
Johns Hopkins University
I have known Thomas Bleck for over 20 years. He was always a very Midwestern man with a kind demeanor. He has an answer for any question I might ask him. I have a strange traveling relationship with Thomas. I always see him at meetings from time to time often in the same place. Thus I associate him most with the  San Diego, Vancouver, and Chicago convention centers where I will run into him and sometimes have dinner with him, or at least coffee. He is relentless in his attendance of all the meetings. I was pitted against him in a SCCM debate over the virtues of Mannitol vs. Hypertonic saline for elevated ICP. He won. I was dressed in a suit and tie he came in casual attire and had a baseball hat made for me labeled Mannitol, which I wore throughout the debate. I still have it. He defeated me easily. The crowd loved him.
I trained at the NIH Critical care Medicine Program during 911. Therefore, my training was inhibited by the shutdown of the NIH, which was an alternate target for 911. My fellowship director from the NIH critical Care Medicine Department Fred Ognibene called up Tom who volunteers to let me train with him for an extended period. I went to UVA for over two months and worked in Thomas's Neuro-ICU there. It was a great experience. Tom was a great teacher. He taught me everything from reading EEG's toe management of most neurocritical emergencies in classic Thomas style, challenging yet soft spoken in a very productive manner. Fred has not had to return the favor some 20 years on. I have viewed him always as my mentor in Neurocritical care. He always connects me, gives good advice, and advocates for me. He has never let me down. He never asks for anything in return. He is my good friend.
Jeff Fletcher, M.D. (2004-2007)
Adjunct Clinical Professor, Neurosurgery
University of Michigan
I was pretty sure I wanted to go into Neurocritical care near the end of my neurology residency however I wasn't sure I wanted to get yelled at by Neurosurgeons as a career choice. This made epilepsy an attractive fellowship option. During residency I also observed that when reading EEGs, you can be wrong but still right and while practicing in the Neuro-ICU you could be right but still wrong (according to the surgeon or a medical intensivist). I discussed this with Tom at the annual AAN conference and he determined I was coming to UVA to do a Neurocritical Fellowship.
I found the UVA Neuro-ICU an environment of learning and accountability but also fun. Tom's expectations of what a Neuro-intensivist should encompass is the benchmark I still chase today. I was taught the "Key" to rounding with the Neurosurgery team was to round a second time without them. I was taught an evidence based medicine scheme that, even after 7 years on the AAN Guideline Committee, I still prefer. I learned if I had any question about any field in medicine or life, Tom somehow knew the answer. I also learned I could ask stupid questions and Bart would walk me through the logical answers. I learned a lot from Andreas and I almost learned something from Alex. Though I did not overlap with Teresa at UVA, she got me my first job and now I continue to learn from her today.
In short, my fellowship at UVA was the most transformative stage of my career and the connections I made during fellowship continue to shape my career.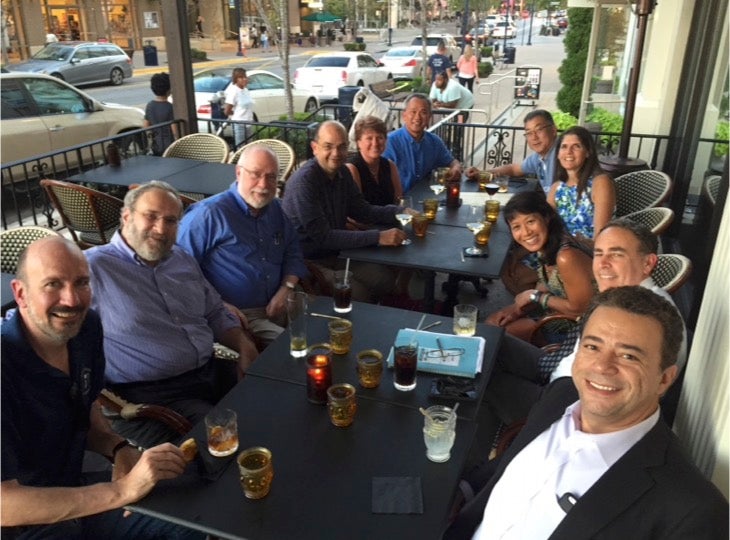 Alexander Grunsfeld, M.D. (2006-2008)
Medical Director of Neurosciences
Chief of Neurology for Sentara Medical Group
Sentara Healthcare
Virginia Beach, VA
I would not have done a fellowship in Neurocritical care were it not for To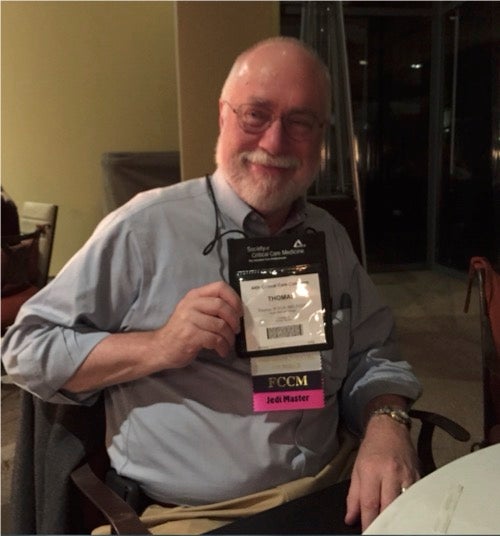 m.
I first met him as a visiting medical student doing a 4th year elective in the Nerancy neuroICU. That experience led me to rank UVA as my first choice for residency. During residency, my favorite rotations were 
in the ICU with Tom at the helm leading hours long rounds packed to the brim with teachings about almost anything you could imagine. While I learned more about medicine from him than anyone else in my career, he provided me with something far more important than just information – he taught me how to think rigorously, to dig beneath the surface and never accept things at face value.
It is rare to find such an intellectually competitive mind packaged in such a gentle demeanor, but that is why Tom is loved by so many. His knowledge and wisdom is not limited to medicine. Like so many others, when in need for advice, I have turned to him. When I was struggling between two career paths after completing fellowship, it was Tom I turned to even though he had since moved on from UVA. He gave me his advice, I followed it and I am so thankful I did.
I count myself lucky to be one of the many people whose life is better because of Tom.