Midlife Health & Gynecologic Subspecialties Center
Midlife Health Team
Mission Statement
We make it our mission:
To provide excellent preventive and maintenance health care for midlife women.
To meet the medical, emotional and educational needs of midlife women in a place specifically designed for women.
To further enhance the scientific knowledge base through clinical research.
To provide education for women, the community and health care providers.
Midlife Health - We're Here For You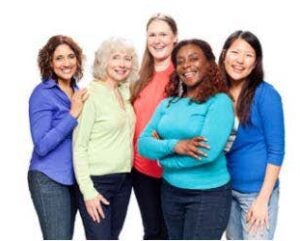 The University of Virginia's Midlife Health Center, is recognized as one of the few centers in the country that specializes in caring for women older than 40. The Midlife Health Center has a long tradition of excellence in postmenopausal women's health.  Our multidisciplinary staff specializes in many facets of midlife health, from assessing the individualized benefits and risks of hormone therapy to preventive cardiology, gynecologic care, cancer screening, prevention and treatment of osteoporosis, treatment for depression, female sexuality, and more.
What We Do
Our goal is to meet the medical, emotional, and educational needs of menopausal women within the Charlottesville community, regionally, and nationally. Midlife Health has been very involved in clinical research to improve therapies for Midlife Women and in teaching the next generation about health issues unique to menopausal women.
At a national level, we are involved in developing national recommendations about hormone therapy, recognition and treatment of genitourinary syndrome of menopause and the prevention and treatment of osteoporosis.
Our Doctors
JoAnn Pinkerton, MD
Division Director
Pediatric Gynecology
Dr. Michelle Rindos specializes in full-service gynecology, with a particular interest in pediatric and adolescent gynecology, and hormonal changes associated with puberty.
Minimally Invasive Gynecologic Surgery (MIGS)
Dr. Laura Homewood specializes in performing minimally invasive laparoscopic surgery for women with a variety of complex gynecologic conditions including uterine fibroids, endometriosis, infertility, ovarian cysts, abnormal uterine bleeding, pelvic pain more.
Endocrinology and Metabolism
Dr. Alan Dalkin treats patients with a wide variety of endocrine disorders, including osteoporosis, disorders of calcium metabolism, and thyroid disorders. HIs expertise is in disorders of the bone and mineral.
Introducing PCOS Clinic at Midlife Health and Gyn Subspecialties Center
We are pleased to announce the 2020 launching of an excellent new clinical resource for women with Polycystic Ovary Syndrome (PCOS).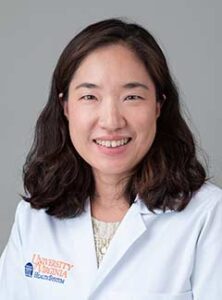 Dr. Su Hee Kim, Assistant Professor in Internal Medicine with fellowship training in Endocrinology, has started a new PCOS clinic at the Midlife Health Center, providing care for women with metabolic issues, hirsutism related to PCOS, and most especially, women with PCOS requiring medical help with weight loss.
For further information or to book your appointment, please contact the Midlife Health  and Gynecologic Subspecialties Center.
Information and Appointments
Midlife Health and Gynecologic Subspecialty Center
(434) 243-4720
UVA Northridge Medical Park
2955 Ivy Rd., Suite 104
Charlottesville, VA 22903