Female Pelvic Medicine and Reconstructive Surgery
Women's Center for Continence and Pelvic Surgery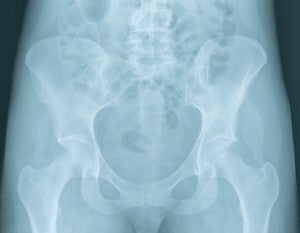 Pelvic floor disorders affect nearly 1 in 3 American women, many of them suffering uncomfortably in embarrassment and silence.
At UVA, there is a comprehensive and dedicated program for the treatment of female pelvic floor disorders. Women of all ages can regain their health, confidence and quality of life.
There IS a Treatment
Pelvic floor disorders cause many women to leak urine or stool at inappropriate times or experience pelvic organ prolapse, a condition in which internal organs drop down the vagina. Many women with pelvic floor disorders are embarrassed or even believe there is no effective treatment that can help.
Our doctors at the Women's Center for Continence and Pelvic Surgery specialize in treating women with urinary incontinence, fetal incontinence and other pelvic floor disorders. We'll work with you to diagnose your plan and design a treatment program that fits your needs and works with your lifestyle.
Innovative Treatments
For those women who don't respond to conservative therapies or medication, Botox has become a viable option to treat overactive bladder. Now, UVA is performing the procedure with fewer injection sites, which reduces discomfort for the patient.
Our Providers
Information and Appointments
Female Pelvic Medicine and Reconstructive Surgery
UVA Fontaine Research Medical Park – Building 500
500 Ray C. Hunt Dr.
Charlottesville, VA 22903