Working_Page_Maternal_Fetal_Medicine_(Draft)
About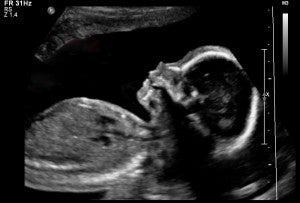 The Division of Maternal-Fetal Medicine provides comprehensive perinatal services to patients with high risk pregnancies. The Division provides primary obstetrical and medical care to high risk patients through our High Risk clinics as well as consultative services for high risk pregnancies referred by their primary providers elsewhere in the state of Virginia. We work collaboratively with referring providers and depending upon the obstetrical/medical condition and referring provider wishes deliver care across the continuum from care including delivery at the University of Virginia to intermittent consultation with delivery at local hospitals.
We also provide a broad range of prenatal diagnostic services for patients at increased risk for birth defects or genetic problems. Our services include genetic counseling by certified genetic counselors who obtain history and provide risk assessment for patients considering prenatal diagnostic procedures. Our sonographers perform ultrasound examinations under the guidance of the perinatologist for all obstetrical problems or prenatal diagnostic indications. We perform procedures including amniocentesis, chorionic villus sampling (CVS), and percutaneous umbilical blood sampling (PUBS). The division participates in a broad-based program designed to provide risk assessment including first-trimester combined screening (including nuchal translucency and first-trimester serum screening) as well as second-trimester maternal serum screening.
Our Division
Genetic Counselors
The Genetic Counselors within the Division of Maternal-Fetal Medicine include Logan Karns and Karen Ventura. Logan and Karen are both board-certified by the American Board of Genetic Counseling.
The Division of Maternal-Fetal Medicine at the University of Virginia provides complete perinatal and consultative services and offers these services as one of four level IV Neonatal Intensive Care Units (NICUs) in Virginia. Patients in our care can be assured of never needing to transfer to a higher level institution, as all potential diagnostic and therapeutic options are available at the University of Virginia. We are the only service in the region that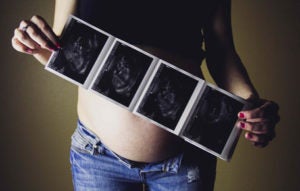 provides a subspecialty trained perinatologist on call 24 hours a day, 7 days a week. We are also the only service that provides the full range of prenatal diagnostic options including screening, ultrasound, amniocentesis, CVS, and umbilical blood sampling.
Our continued interest in teaching and research keeps us at the forefront of modern medical science and helps to provides our patients with the newest and most complete variety of diagnostic and therapeutic options available.
Centra Southside Community Hospital
800 Oak Street
Farmville, VA 23901
Ph. 434-315-2950
Fax. 434-200-6478
Centra Perinatology Clinic
3300 Rivermont Ave
Lynchburg, VA 24503
Ph. 434-800-4026
Fax. 434-200-3557
Fauquier Health
253 Veterans Dr., Suite 210
Warrenton, VA 20186
Ph. 540-316-5930
UVA Community Health Haymarket
15195 Heathcote Blvd, Suite 320
Haymarket, VA 20169
Ph. 571-261-3529
Fax. 571-261-3239
UVA Community Health Culpeper
501 Sunset Lane
Culpeper, VA 22701
Ph. 540-321-3529
Fax. 540-829-0019