Working_Page_Academic_Specialists_in_General_Obstetrics_and_Gynecology_(Draft)
About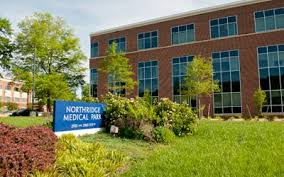 "Our mission is to provide state of the art care to patients and their families, in an efficient, friendly, and comfortable environment. We practice the specialty of Obstetrics and Gynecology, working together to achieve one's optimal health."
University Physicians at Northridge (also referred to as Northridge OB/GYN) provides general gynecology and obstetrics services and primary care for patients of all ages. Our board-certified physicians are here to offer the following services:
Gynecological exams and pap smears
Contraception
Pregnancy testing and counseling
Obstetrical care
Prenatal and postpartum care, including prenatal education
Perinatal mood disorders
Menopause spectrum
Lactation and breastfeeding consultation
Fetal care
Fibroid treatment
Our Division
Labor & Delivery offers spacious, comfortable private birthing rooms for labor, delivery and recovery post delivery. Patients can choose a support person to stay during your entire hospitalization if you wish and a primary nurse will coordinate care for both you and your baby.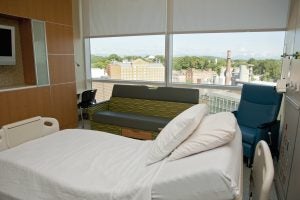 These services are complimented by a renowned Neonatal Intensive Care Unit, as well as the Maternal and Fetal Medicine Clinic.  Subspecialty care and consultation is readily available 24 hours a day, as is anesthesia. Emergency care is provided through the University of Virginia Medical Center, a nationally recognized Level I Trauma Center.
UVA Northridge Medical Park
2955 Ivy Rd., Suite 304
Charlottesville, VA 22903
Ph.(434) 243-4570 or (800) 251-3627
General Obstetrics
Battle Building
3rd Floor
1204 W. Main St.
Charlottesville, VA 22903
Ph.(434) 443-3829
CVHS Health Services
1101 E. Jefferson St., Suite 1
Charlottesville, VA 22902
Ph. 434-227-5624
CVHS Health Services
115 Jefferson Hwy, Suite 9
Louisa, VA 23093-6563
Ph. 540-967-9401
Fluvanna Women's Correctional Center
144 Prison Ln, Troy, VA 22974
Ph. 434-984-3700
UVA Primary and Specialty Care Zion Crossroads
1015 Spring Creek Pkwy, Gordonsville, VA 22942
Ph. (434) 924-0000
Fax.434.243.9499