Eric W. Carson MD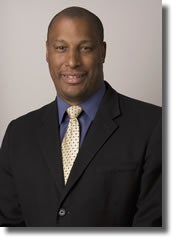 Dr. Eric Carson was trained at Harvard University in Boston MA,  with subspecialty training in sports medicine and shoulder surgery at the Hospital for Special Surgery in NY. Particular interest in sports injuries and cartilage research.
Beyond Orthopaedics
"Outside of the clinic, I enjoy providing sports medicine coverage for UVA athletics and Charlottesville High School.  I have two daughters, Lauren and Carlyne who attend UVA and I enjoy mentoring students of all ages."
Contact
Office Location:
Sports Medicine Center
at Fontaine
Mailing Address:
Dept Orthopaedic Surgery
Box 800159 HSC
Charlottesville, VA 22908
Office Phone: 434.243.0274
Office Fax: 434.243.0290
Appointments
Associate Professor, University of Virginia
Medical Clinical Director, McCue Sports Medicine Center
Team Orthopaedic Surgeon, UVA Athletics
Specialty and Subspecialty
Specialty:Orthopaedic Surgery
Subspecialty: Sports Medicine
Shoulder Surgery
Special Expertise
Education
Education:1982 Tufts University – BS Biology
Residency: 1989 University of Illinois, College of Medicine
1990 Mass General Hospital General Surgery
1995 Harvard University combined orthopaedic
residency internship
Fellowship: Sports Medicine and Shoulder Surgery
The Hospital for Special Surgery, Cornell University NYC, NY.  Associate Orthopaedic Surgeon for the New York Giants
Certification and Licenser
Orthopaedic Surgery, American Board of Orthopaedic Surgery, certified through 2011, Virginia.