Resident Leave Policy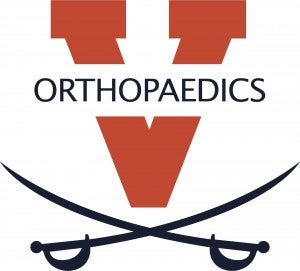 Resident Vacation / Leave
Orthopaedic Surgery residents (PGY-2 through PGY-5) have the following vacation allowance during an academic year (July 1 – June 30)

2 weeks of personal time off (10 business days)
1 week of personal time off during holiday season (Dec/Jan)
1 week of conference time (5 business days)

conference must be preapproved by resident directors
junior resident fracture course and chief resident AAOS annual meeting counts toward conference time
additional conference time (over allotted 5 business days) will count toward personal time off

1 week of professional time (5 business days)

includes meeting presentations, fellowship interviews, job interviews
Chief resident ABOS review course counts toward professional time
Additional professional time (over the allotted 5 business days) will count toward personal time off
Intern Vacation / Leave
Orthopaedic surgery interns have three weeks of personal vacation time during the academic year. These will take place on specific rotations.  Personal time-off during other rotations must be approved by the program directors.

1 week during Musculoskeletal Radiology (MSK)
1 week on the Emergency Service (ER)
1 week on Anesthesiology (Anes)
---
Notes about Leave
Holiday Vacation

Residents are granted personal vacation during one of the two weeks around Christmas and New Year's Day.
Scheduling of holiday vacation and arrangement of coverage will be managed by the administrative chief residents.
Residents will be given the opportunity to request which week they have off.

Priority is given to higher level resident when determining which week.

Night float will be suspended during the holiday two weeks and the administrative chief residents will coordinate call.
The five PGY-5 residents will divide call weeks so that three take chief call one week and two the other week. A PGY-4 resident will take the other chief call during the week with two PGY-5 residents.
Holiday call week will consist of 5 business days and 2 weekend days
Holiday call week schedule is based upon day of week on which Christmas/New Year's Day falls

If Christmas and New Year's Day fall on a Monday

Christmas team starts working Thursday prior to Christmas and works through Wednesday
New Year's team starts working Thursday after Christmas and works through Wednesday

Tuesday: Friday through Thursday
Wednesday: Monday through Sunday
Thursday: Monday through Sunday
Friday: Monday through Sunday
Saturday: Tuesday through Monday
Sunday: Wednesday through Tuesday

Vacation / Leave during Roanoke Rotations

The senior residents may take only 10 business days off for vacation and fellowship interviews total during their two Roanoke rotations. No personal time may be taken during a block if the resident has already scheduled professional time off for interviews.
The holiday call schedule in Roanoke will be based on the Carilion General Surgery call schedule and will either be 5 or 6 days to remain compliant with ACGME duty hours.
Residents providing coverage in Roanoke may not violate work hour policies.

Special Leave Scenarios

ORS/AAOS Annual Meeting Leave

The following residents who meet the below criteria are eligible to attend the AAOS Annual Meeting

Chief residents
Podium presenters
Members of AAOS resident committees

No PGY-1 and PGY-2 residents may attend unless they are primary podium presenters or have special approval from the program director.
Residents on night float may not attend
A resident may attend the ORS or the AAOS but not both.
At least two PGY-3 and two PGY-4 residents must be available at UVA during this week.
Note that leave for the AAOS meeting is applied toward the 5 days of conference leave.
Any PGY-1 through PGY-4 resident who attends the meeting (presenting a paper) must provide a detailed report of their educational experience during their time at the AAOS or ORS. This will include a daily description of all seminars and ICLs attended. This report will be due one week after the AAOS. If a resident attends the ORS or the AAOS and does not dedicate time to the educational experience or their report is inadequate; they will lose future conference time.
Criteria to attend the ORS/AAOS Annual Meeting

Resident is in good standing with the program and is not actively under probation or remediation.
Duty hours up-to-date and no violations
Case logs are up-to-date
Mandatory resident research requirements have been completed
Resident has not used allotted conference time and has otherwise abided by the leave policy as outlined
Chief-specific criteria

Resident must be on track to graduate at year-end.

ACGME minimum case requirements are met or the resident is clearly on track to meet requirements to graduate

PGY-5 ABOS Review Course

PGY-5 residents will have the option to attend the AAOS Review Course or the Miller Review Course.
Three PGY-5 residents will choose one course while two will choose the other.
If the residents cannot decide which course to attend, then this will be done randomly by the program director.
Residents are not required to attend a review course. However, the money allocated for an ABOS review course ($2000) cannot be used for other activities.

Fellowship interviews during PGY-4

As most residents pursue fellowship training, we recognize the need to schedule multiple fellowship interviews. This obviously puts a strain on the residency as many members of the PGY-4 class take leave in a condensed amount of time.
PGY-4 residents interviewing for fellowships should be judicious when scheduling vacation during the second half of the year.  Professional leave exceeding five days will count against personal time off.

Notes about Vacation / Leave

Residents should take one week off in the first half of the academic year and one week off in the second half of the academic year.
All vacation/leave requests must be submitted via the web form on www.uvaortho.com. Holiday vacation weeks do not need to be submitted by this form.
All leaves of absence must be reported in New Innovations within 30 days of the planned absence.
Vacation duration may not be longer than seven days (5 business days and one weekend), without approval from the program director.
The two weeks dedicated to conference and professional time may NOT be used as personal vacation time.
Unused vacation and conference time do not carry over to the next year.
Residents are required to provide at least 3 months' notice prior to any scheduled vacation.
Multiple residents on the same service cannot take vacation at the same time without approval from the program director. When a resident is planning vacation, he/she should discuss with the other resident(s) on the affected service to ensure there are no conflicts.  Priority for vacation time will be given to the higher-level resident.
Multiple residents from the same class / call pool should not take vacation at the same time except in special circumstances (i.e. AAOS annual meeting, fracture course, review course, etc.).
Once vacation/leave is scheduled, the resident must notify the scheduling coordinator and/or faculty for the affected service so that coverage plans can be made.
Residents may take vacation during any rotation.  However, night float presents unique challenges in call coverage, and residents should not take vacation while on night float without special approval from the program director.
The residency coordinator will monitor vacation/leave time. However, the resident is responsible for being compliant with the vacation policy.
If the vacation/leave policy is violated, that resident will lose the remainder of his/her vacation time for the year and be subject to probation.

Vacation / Leave Coverage

Providing advanced notice of planned vacation/leave allows the affected service to arrange coverage. The affected service should be notified as soon as leave as scheduled, but no less than 3 months ahead of the planned leave of absence.
Weekend call coverage during vacation should be arranged within the call schedule. The resident is responsible for ensuring that he/she is not scheduled to be on call during a planned leave.
PGY-2 weekday 1206 call will be covered by the intern on Orthopaedic surgery.
Residents should review the conference schedule to ensure they do not have an assigned conference during potential vacation/leave.
Leave coverage cannot result in ACGME work-hour violations by cross-covering resident(s).