Guatemala Pathology Initiative

Project Summary
The Guatemala Pathology Initiative was born as a result of a strong desire to improve healthcare abroad by two UVA Pathology residents, Ashley Volaric (PGY-3) and Sara Zadeh (PGY-4). This 4-week rotation provides residents with a unique opportunity to learn and practice pathology in an under-funded and low-resource regional public hospital serving multiple surrounding cities. By participating, residents will refine their diagnostic acumen by previewing and signing out cases without access to ancillary tests such as immunohistochemistry. In the absence of these histologic "life-lines", morphologic assessment becomes paramount and crucial for accurate interpretation of surgical pathology specimens. A wide variety of tissue types are processed at this lab and are heavily represented by gynecologic resections but also include gastrointestinal resections, total nephrectomies, hematolymphoid neoplasms, cytology specimens, and many others. The pathologist that residents will work with is eager to discuss cases and foster a strong learning environment. There is even the potential to learn to gross specimens that the resident has not grossed before at UVA.
Looking forward, we aim to establish a telepathology program whereby consult cases from Guatemala are submitted, discussed, and signed out with residents and faculty at UVA. Other long-term goals include optimizing the histology laboratory through improving tissue processing and validating a basic immunohistochemical panel, and establishing a cervical cancer screening campaign. Our experience in establishing this rotation has taught us a vast amount from diagnostics to laboratory development and management that will be an asset to us in our future practices. As a bonus, it is personally fulfilling to collaborate with a pathologist in Guatemala who truly cares about his laboratory and welcomes any help with open arms. Please let us know if you have any questions about this project. We would be happy to talk to you about our experience!
Location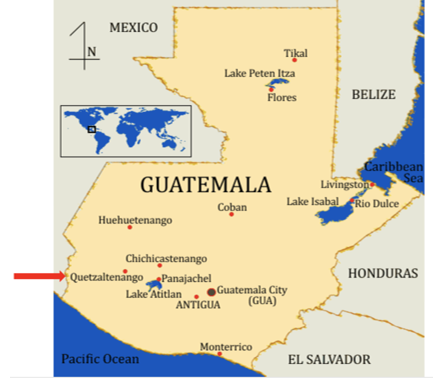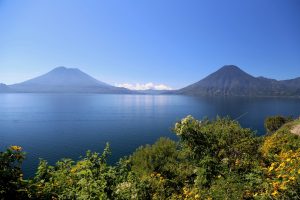 People
Project Design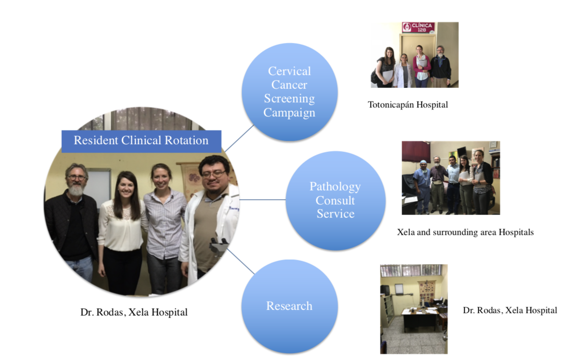 The Rotation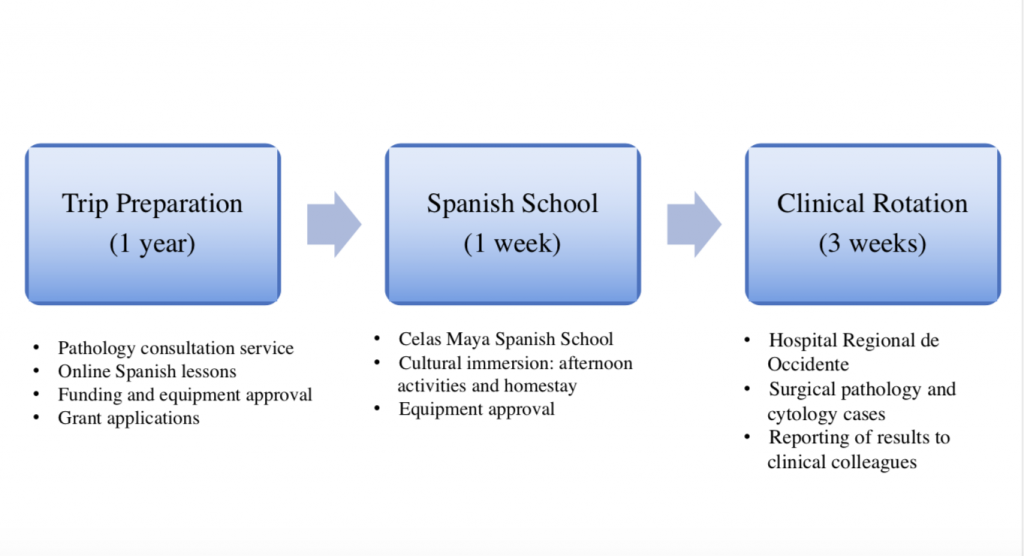 Semi-independent sign-out of ~120 surgical pathology and cytology cases
Typical Day:

8AM- 12PM: Sign-out cases with Dr. Rodas

Interaction with clinical colleagues, expedited cases
Teaching, literature review

12PM- 1PM: Lunch
1PM- 2PM: Gross
2PM – 4PM: Preview cases, independent study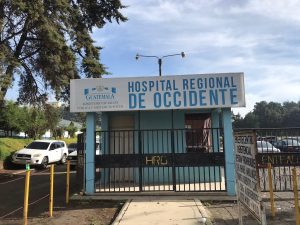 Unique Cases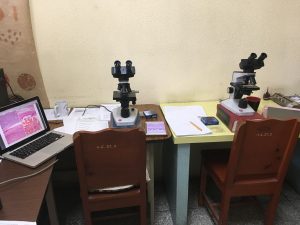 Majority GYN: placenta, products of conception, molar pregnancies, cervix (dysplasia, adenocarcinoma), uterus (dyssynchronous phases, leiomyomas), ovary (sex-cord stromal tumors)
Heme: lymphomas (NK/T-cell lymphoma, DLBCL), bone marrow (MDS)
Endocrine: thyroid (PTC, tall-cell variant)
GI: esophagus (squamous cell carcinoma), stomach (linitus plastica), colon (adenoCA)
CNS: cereb
ellum (medulloblastoma)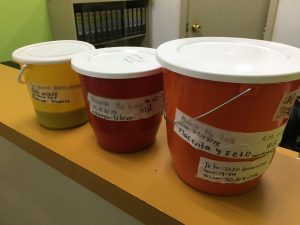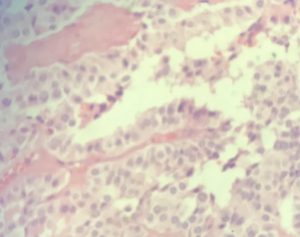 Resident Requirements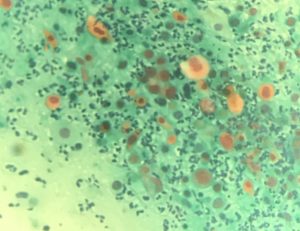 Two residents per month-long elective rotation, twice a year.
Would like to have residents with various levels of experience travel together:

Must be PGY2 year or greater and only one PGY2 resident per rotation cycle
PGY2 + PGY3 or PGY4 or fellow
PGY3 + PGY4 or fellow
PGY3 + PGY3 or fellow
PGY4 + PGY4 or fellow

Must complete UVA-GI specific requirements including pre-departure readings and online Spanish classes.