Applicants: Please note the instructions below the link before completing your application.
The application is available here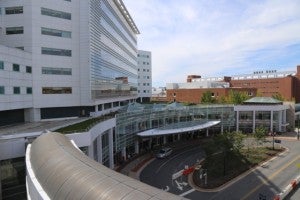 When completing your application, please fill out all the required fields as outlined below, including the "Program and Degree" designation of Biomedical Sciences (PhD). Note for Fall  Applications: The Graduate School of Arts & Sciences (GSAS) application will allow you to select the application term of Fall and submit your application for Fall  term any time after September 1st.
Once you create an account and plan to submit an application:
Under "Application Information", "Select the Intended Program and Degree:" Choose "Biomedical Sciences (PhD)"
Select "Not Applicable" for "Specialization".
Complete all questions in the two sections listed under "Biomedical Sciences", in the left hand toolbar. Completion of both sections "Research Interests" and "Additional Information" are required.
Choose up to three appropriate "Disciplines", under "Research Interests" which will help us to understand your interests and to identify potential faculty members whose research interests may mesh with your personal interests.
For Biomedical Engineering please use the application portal found at: http://bme.virginia.edu/grad/
While applications to BIMS may be submitted through the spring, students seeking full financial support (stipend, tuition and fees, and health insurance), are encouraged to use a deadline date of December 15th to ensure timely consideration of their application. Paper applications will not be accepted.
All students are required to take the Graduate Record Exam (GRE) General Test and are encouraged to take a pertinent GRE Subject Test. Please use Institution Code 5820. The University of Virginia does not, at this time, use GRE specific department codes; please leave that field blank when requesting that your scores be sent from ETS.
Applicants are encouraged to obtain letters of recommendation from individuals familiar with your research experience and potential. You are also encouraged to send reprints of publications that you have co-authored, or other relevant materials for review by the Admissions Committee. Three letters of recommendation are required but additional letters are often submitted and are welcomed. Recommendation letters must be submitted through the online application system.
Please visit the main Arts and Sciences page for more details.
Non-electronic materials should be mailed to:
Dean of Graduate Admissions
University of Virginia
P.O. Box 400775
437 Cabell Hall
Charlottesville, VA 22904-4775
Physical Address for FEDEx, UPS, Other Carriers:
Dean of Graduate Admissions
Graduate School of Arts & Sciences
437 Cabell Hall
Charlottesville, VA 22904-4775
Phone: 434-924-6739
Students selected for an expense paid interview/recruiting visit will be personally contacted by a Chair or Co-Chair of an admissions committee based on your selection of research "Disciplines". Your choice of research interests, using the Disciplines #1, 2, 3 will also be used to coordinate interviews with faculty from the BIMS Graduate Group.
The requirements for admission to our Biomedical Sciences Ph.D. Programs are rigorous since it is our goal to recruit only the very best students who will go on to be leading scientists in academia, industry, and other areas. Requirements for application include completion of a Bachelor's degree at a reputable undergraduate institution. Although strong weighting is given to a student's grade point average and GRE scores, the most important criterion for admission is a student's passion and commitment for research and aspiration for a professional career conducting pioneering biomedical research.
You may direct queries to bims@virginia.edu.