Teen & Young Adult Transgender Clinic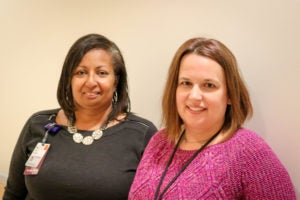 At UVA, our goal is to provide affirming comprehensive healthcare for transgender patient's of all ages.  We are committed to making your healthcare experience as positive as possible, listening to and responding to your needs and removing barriers to your care.
Our multidisciplinary team includes healthcare professionals who specialize in family medicine, endocrinology, psychiatry, and behavioral health.  Every member of our team is experienced in and has a special interest in working with transgender patients.  Your well-being is our top priority and we will always treat your with dignity and respect.  If you ever need care from a specialist outside of your clinics, we can refer you to trusted trans-affirming providers.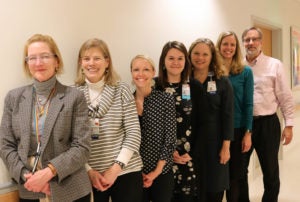 Services Offered
Brief psychotherapy to:

Help with anxiety, depression, grief, or stress

Make lifestyles changes like quitting smoking or losing weight.
Reduce and cope with symptoms of medical conditions
Referrals for longer-term therapy.
Hormone prescribing and management, including pubertal suppression therapy (for adolescents), gender-affirming therapy and menstrual suppression therapy.
Treatment for diabetes, thyroid disease and other glandular conditions.
Care for chronic health conditions
Care for minor illness and injury
Cancer Screenings
Physicals
Vaccinations
Hormone therapy management and refills by primary care providers (UVA Teen and Young Adult Transgender Clinic and UVA Student Health Center)
Anxiety
Attention deficit hyperactivity disorder
Bipolar disorder
Depression
Other mental health issues.
Evaluation and treatment for teen mental health issues
Low-cost physical and sports physicals
LGBTQ support groups for ages 10-14 and 14-20.
Reproductive healthcare: birth-control ( including free emergency birth control), period management, counseling and testing for sexually transmitted diseases and pregnancy testing.
Treatment for acne and skin problems.
Discussion of possible medical and surgical treatments for gender dysphoria
Family education and support
Assistance with name and gender marker changes on legal documents
Financial advice about about uncovered medical treatment
Letters of recommendation for hormone therapy (UVA Teen and Young Adult Transgender Clinic and UVA Student Health Center)
Information about gender expression gear
Surgical referrals
Location & Hours, & Contact
UVA Teen and Young Adult Transgender
Battle Building
1204 W. Main Street
Charlottesville, VA-22903
Monday, Wednesday, & Friday: 8:30 am-5:00 pm
Tuesday & Friday: 8:30 am-8:00 pm
Phone: 434-982-0090
Fax: 434.924.9983