Radio and Print Media: Reincarnation Research
New Book

A fully updated 2-in-1 edition, with a new introduction by the author, combining Dr. Jim B. Tucker's bestselling books about children who remember past lives—Return to Life and Life Before Life.
These two books contain first-person accounts of Jim B. Tucker's experiences with a number of extraordinary children with memories of past lives, and expands on the international work started by Tucker's mentor and colleague Ian Stevenson.
Jim Tucker's goal in each case of a child reporting memories of previous lives is to determine what happened—what the child has said, how the parents have reacted, whether the child's statements match the life of a particular deceased person, and whether the child could have learned such information through normal means. Tucker has found case studies that provide persuasive evidence that some children do, in fact, possess memories of previous lives.
Thought-provoking and captivating, the stories in Before urge readers, skeptics and supporters alike to think about life, death, and reincarnation and to reflect about their own consciousness and spirituality. Order the book
Praise for "Before"
"In this very elegant book, Dr. Tucker offers the most convincing scientific evidence for the fact that our consciousness survives physical death. And indeed, takes quantum leaps of creativity in the form of reincarnation. The model that Dr. Tucker presents opens a new vision of who we are, limitless beings that fill up all of space and time."
~Deepak Chopra, author of Life After Death: The Burden of Proof
Dr. Jim B. Tucker's Website
Radio/Podcast Interviews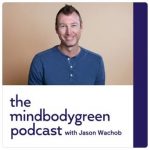 The Mindbodygreen Podcast with Jason Wachob: The Science of Past Life Memories | Jim Tucker, M.D., director of the UVA Division of Perceptual Studies.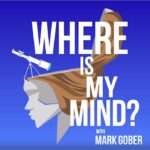 Mark Gober (An End to Upside Down Thinking) interviewed Jim Tucker on the podcast "Where is My Mind".  The topic of Reincarnation and the interview with Dr. Tucker starts at 33 minutes into the podcast.  In this interview, Dr. Tucker focuses on some of the more remarkable cases that have been studied at DOPS.  He discusses the case of James Leininger, Ryan Hammons, and cases of birthmarks linked to the memories of previous lives. Listen to: Episode 7, Mediumship and Reincarnatio‪n ‬

Dr. Jim Tucker was interviewed on Karen Conti's radio show, WGN Radio-Chicago, September of 2019. Dr. Tucker discussed the DOPS research into children who report memories of a previous life. He related numerous facts about some strong cases in this interview.  Host, Karen Conti asked Dr. Tucker interesting, well-researched compelling questions. We invite you to listen to this excellent 21 minute interview with Dr. Jim Tucker regarding the DOPS research into cases of children who have memories of a previous life.

    Listen to Dr. Jim Tucker on NPR Weekend Edition, January 5th, 2014.  Dr. Tucker was interviewed by Rachel Martin in the segment titled: "Searching for the Science Behind Reincarnation".

Dr. Jim Tucker appeared on the syndicated NPR Wisconsin Public Radio program "To the Best of Our Knowledge", November of 2005, to discuss his research in the area of reincarnation. Listen to Dr. Tucker discuss his first book, Life Before Life.
Magazine and News Articles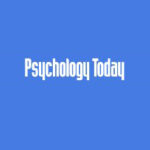 Evaluating the Evidence for Reincarnation: Can deceased people somehow be reborn in a different body? By Steve Taylor, PhD,  senior lecturer in psychology at Leeds Beckett University. Posted December 20, 2021.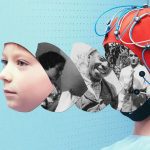 VICE: The Hard Science of Reincarnation.  All over the world, scholars studying reincarnation are exploring research findings even skeptics have difficulty explaining-by Rebecca Nathanson, 2021.
In this

article, Jake Flanagin writes about the respected researchers at DOPS who are lending credibility to the study of unusual and exceptional experiences reported by individuals in a variety of settings. January/February 2014,  The Atlantic.

Ian Stevenson's Case for the Afterlife: Are We 'Skeptics' Really Just Cynics? A blog by Jesse Bering
"…So why aren't scientists taking Stevenson's data more seriously? The data don't "fit" our working model of materialistic brain science, surely. But does our refusal to even look at his findings, let alone to debate them, come down to our fear of being wrong? "The wish not to believe," Stevenson once said, "can influence as strongly as the wish to believe." (this blog appeared in Scientific American in 2013)
An article appeared in the UVA Alumni Magazine, Winter 2013, which focused on the research of Children Who Claim to Remember Previous Lives being conducted by Dr. Jim B. Tucker.
Click here to read the article by Sean Lyons: "The Science of Reincarnation: UVA psychiatrist Jim Tucker investigates children's claims of past lives".