Marieta Pehlivanova's Bio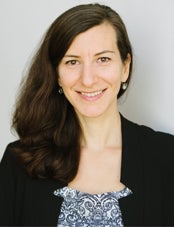 Marieta Pehlivanova, Ph.D.
Research Assistant Professor of Psychiatry and Neurobehavioral Sciences
UVA Division of Perceptual Studies
Address:
University of Virginia Health System
Department of Psychiatry & Neurobehavioral Sciences
Division of Perceptual Studies
Charlottesville, VA 22908-0152 Phone: 434-924-2281 Fax: 434-924-1712
Email: mp8ce@uvahealth.org
Research Interests:
Near-death experiences
Children reporting past-life memories
After-death communications
Personality correlates of psi beliefs and psi experiences
Education:
 University of Pennsylvania, Philadelphia, PA
Ph.D. in Experimental Psychology (Cognitive Neuroscience focus), 2017
M.A. in Experimental Psychology, 2016
American University, Washington, DC
B.S. in Statistics (Mathematical Statistics track), 2007
Summa cum laude, Phi Beta Kappa
Professional Experience:
2007 – 2011: Biostatistician, Department of Biostatistics and Bioinformatics, MedStar Health Research Institute, Hyattsville, MD.
Invited Talks:
"Further Horizons of Survival Research." Mind Beyond Brain, full-day event featuring UVA's Division of Perceptual Studies, Boston, MA, July 13th, 2019.
"Near-Death Experiences." Charlottesville Newcomers Club Quarterly Luncheon, Charlottesville, VA, October 22nd, 2019.
"Support Needs and Outcomes for Near-Death Experiencers." American Center for the Integration of Spiritually Transformative Experiences 2019 Conference, Atlanta, GA, November 15th, 2019.
"Ethical Best Practice Recommendations for Responding to Near-Death & Related Experiencers." Co-presented with Dr. Janice Holden. International Association for Near-Death Studies Spring Symposium. April 30th, 2021.
Media Appearances:
"UVA Division of Perceptual Studies Researching Near-death Experiences": CBS 19 News, Charlottesville, VA, October 30, 2019.