When:
February 14, 2023 @ 6:55 pm
2023-02-14T18:55:00-05:00
2023-02-14T19:10:00-05:00
Where:
Pale Fire Brewing Company
217 S Liberty St Ste 105 Harrisonburg
VA22801
Contact:
Pale Fire Brewing Company-(hosts)
NPR affiliate, WMRA presents Books & Brews, featuring Dr. Bruce Greyson discussing his book, After: A Doctor Explores What Near-Death Experiences Reveal about Life and Beyond.
Tuesday, February 14, 2023 at 7pm.
Live, in-person event: Pale Fire Brewing Company
Online availability: When the live event concludes, it will be featured on the WMRA's Youtube Channel and on Facebook.
Signed copies of, "After" will be available at the event and online at Stone Soup Books.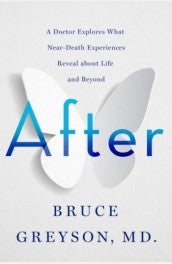 About the book "After" : One of the world's leading experts on near-death experiences shares the lessons he has learned over nearly a half-century of studying near-death experiences.
Backed by decades of pioneering scientific research and captivating first-hand accounts, Dr. Greyson reveals the evidence that led him to rethink his understanding of the nature of life, death, and the continuity of consciousness. Although NDEs reveal a lot about dying and what might come after, they reveal as much about life and living, about the value of compassion and our interconnectedness with one another, and about what makes a life meaningful and fulfilling. After invites us to open our minds to these experiences, and in so doing, expand our understanding of what it means to be human.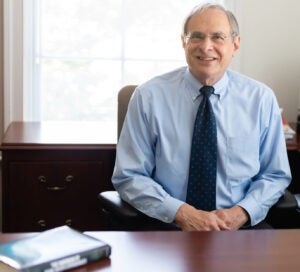 About Dr. Greyson: Dr. Bruce Greyson is the Chester Carlson Professor Emeritus of Psychiatry and Neurobehavioral Sciences at the University of Virginia. He was previously on the medical faculty at the University of Michigan and the University of Connecticut, where he was Clinical Chief of Psychiatry. Dr. Greyson has consulted with the National Institutes of Health and addressed symposia on consciousness at the United Nations and at the Dalai Lama's compound in Dharamsala, India. He has earned awards for his medical research and was elected a Distinguished Life Fellow of the American Psychiatric Association, the highest honor bestowed by that organization.
Dr. Greyson's interest in near-death experiences began just a few months after graduating from medical school, when he treated an unconscious patient in the emergency room who stunned him the next morning with an account of leaving her body. That event challenged his beliefs about the mind and the brain, and ultimately led him on a journey to study near-death experiences scientifically, leading to more than a hundred publications in medical journals. He co-founded the International Association for Near-Death Studies (IANDS), an organization to support and promote research into these experiences, and for 27 years edited the Journal of Near-Death Studies, the only scholarly journal dedicated to near-death research. Through his research, he has discovered common and universal themes in near-death experiences that go beyond neurophysiological or cultural interpretations, as well as patterns of consistent aftereffects on individuals' attitudes, beliefs, values, and personalities.