Media – NDEs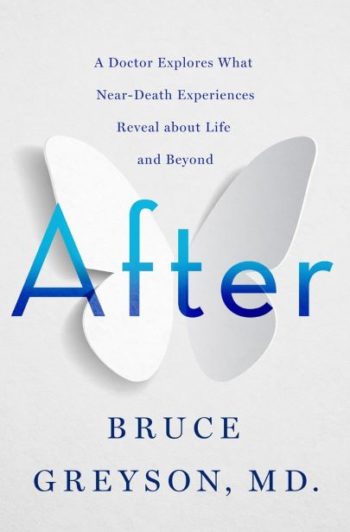 What happens when we die? Approximately 10% of people whose hearts stop report near-death experiences (NDEs). Stories of lights, tunnels and loved ones have been relayed — and dismissed — since ancient times. But when Dr. Greyson's patients started describing events that he could not just dismiss, he began to investigate.  In After, Bruce Greyson shares the transformative lessons he has learned over four decades of research.
In this book, Dr. Greyson challenges us to consider what NDEs can teach us about the relationship between our brain and our mind, expanding our understanding of consciousness, and of what it means to be human. Order the Book
"This very captivating book by Dr. Bruce Greyson chronicles his personal, spiritual and professional quest to understand the meaning of near-death experiences. His long-awaited and amazing book is a major contribution to the study of what happens when we die, and will quickly prove to be a classic in near-death studies." ~Raymond Moody, MD, PhD, Author of Life After Life
MAGAZINE and NEWS ARTICLES
---
Near-Death Experiences Can 'Totally Transform' a Person in Seconds Says Scientist–by ARISTOS GEORGIOU, March 1, 2021.

Journalist Gideon Lichfield wrote an article on near death experiences which appeared in the April, 2015 issue of The Atlantic Magazine, titled: The Science of Near Death Experiences-Empirically investigating brushes with the afterlife.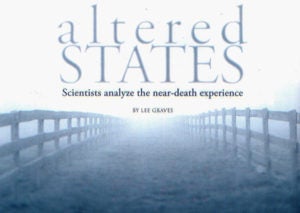 UVA Alumni Magazine, summer 2007 . This article focuses on the research into Near-Death Experiences being conducted by Dr. Bruce Greyson at UVA DOPS. Read: "Altered States: Scientists analyze the near-death experience" by Lee Graves.
RADIO
---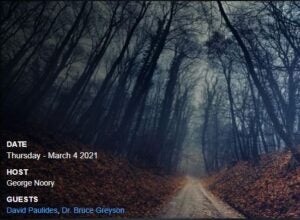 Bruce Greyson Interviewed on "Coast to Coast":  Popular radio host George Noory interviewed Dr. Bruce Greyson about his NDE Research. "Almost every experiencer that I've talked to has said they are no longer afraid of dying after their near-death experience"-Bruce Greyson

Red River Radio/NPR, Illuminations: Near-Death Experiences. Ranae Moran and Dee Anne Phillips explore the subject of near-death experiences with leading experts Dr. Bruce Greyson and Dr. Gary Habermas. More on the topic can be found in Dr. Greyson's book, "After," and "Beyond Death" by Dr. Habermas.

WUNC/The People's Pharmacy: How Near Death Experiences Transform People's Lives. People who report near death experiences often find that their lives have changed instantly and permanently, with new values and no fear of death.  Joe and Terry Graedon PhD are the hosts.

What Near-Death Experiences Show About Our Brains And Our Beliefs  –The State of Things, North Carolina Public radio, WUNC, hosted by Frank Stasio.  In 2017, Dr. Bruce Greyson discussed his research into Near Death Experiences on the NPR program The State of Things . Host Frank Stasio interviewed Dr. Greyson about his NDE research along with Susan Amsden, a group leader of the International Association of Near-Death Studies  in Durham, NC.

Listen to Dr. Bruce Greyson in a radio interview on Minnesota Public Radio- A glimpse of the afterlife through near-death experiences. On April 6th, 2015, Dr. Bruce Greyson did a live radio interview on MPR along with journalist Gideon Lichfield. Mr Lichfield wrote an article on near death experiences that appeared in "The Atlantic Magazine", titled, " The Science of Near Death Experiences-Empirically investigating brushes with the afterlife".  

Listen to Dr. Bruce Greyson discussing Near Death Experiences in an interview from November, 2006,  hosted by Sarah McConnell on the award winning public radio program With Good Reason.  Dr. Bruce Greyson has carefully documented clear patterns in the long-term health and mind-sets of the people who have experienced near-death phenomena. Although these experiences vary from one person to another, they often include feelings of comfort, lack of pain, a sensation of leaving the body, and a sense of deep understanding of the events of the past and at times, events of the future.  This episode of With Good Reason was titled, Into the Light and it originally aired on December 22nd, 2007.
PODCASTS
---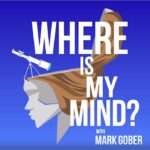 Listen to author Mark Gober (Book: An End to Upside Down Thinking) interview Dr. Bruce Greyson on his podcast "Where is My Mind"  about the topic of Near-Death Experiences. This is a very insightful and in-depth interview with Dr. Greyson (August, 2019).  Listen to: Episode 5: Near-Death Experience‪s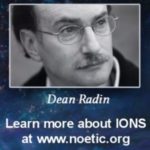 Dr. Bruce Greyson is interviewed in this segment by our respected colleague Dr. Dean Radin, of the Institute of Noetic Sciences (www.noetic.org). They discuss the nature and scope of near-death experiences in this in-depth interview-highly recommended (October, 2014).  Listen to: Dr. Bruce Greyson on NDEs-Interviewed by Dr. Dean Radin of IONS.
VIDEO
---
Dr. Bruce Greyson: Near-Death Experiences, Consciousness of Science & Scientists, 2019 IANDS
---
Exploring Near-Death Experiences And What They Reveal About Life and Beyond.
Bruce Greyson: 50 years of research on near-death experiences and other mystical phenomena, 2018
Jeff Olsen shares his own NDE and Dr. Greyson presents NDE research, 2016
"Is Consciousness Produced by the Brain?"-Bruce Greyson, 2011
Consciousness Without Brain Activity-NDEs, Bruce Greyson, 2008
SPECIAL EVENTS
---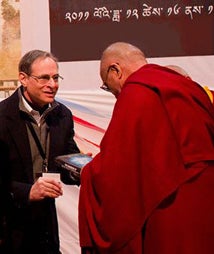 Dr. Bruce Greyson presented his research on Near Death Experiences to His Holiness the Dalai Lama and to the monks of Dharamsala, India in December of 2011.The 2011 conference in Dharamsala was titled Cosmology and Consciousness: A Dialogue Between Buddhist Scholars and Scientists on Mind and Matter.