Public Lectures and Appearances by DOPS Researchers
Public Lectures, Presentations, and Special Appearances by DOPS Faculty Researchers
Please contact us at DOPS@virginia.edu if your academic institution, interest group or professional research organization would like to invite the faculty individually or collectively, to speak about their research.
Special Events: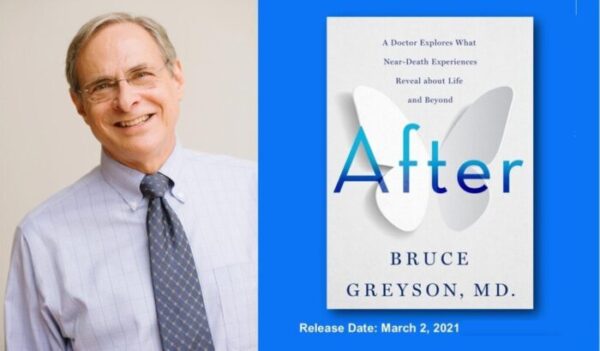 March 6th, 2021, Webinar 1:00-3:00 EST. Dr. Bruce Greyson will be launching his book After: A Doctor Explores What Near-Death Experiences Reveal about Life and Beyond  
Reserve your seat online today!
Past DOPS Events and Presentations: