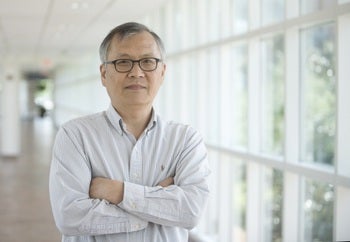 Min-Woong Sohn is an Associate Professor at the Department of Public Health Sciences. He received his Ph.D. in Sociology from the University of Chicago and was on the faculty at the University of Chicago and Northwestern University before coming to UVA. His research interests include surgical outcomes, diabetes outcomes, health care cost, competition in healthcare markets, healthcare policy, and healthcare organizations. He is currently working on an AHRQ-funded project on how dynamic patterns of glucose lowering therapies affect long-term mortality and cardiovascular outcomes. He is also looking at how blood pressure variability affects micro- and macrovascular outcomes for diabetes patients. He enjoys living in Charlottesville, plays tennis, and loves hiking and biking.
Associate Professor
Department of Public Health Sciences
Tel: 1-434-924-8753
Email: ms5vs@Virginia.edu
Old Med School, Room 3874
Expertise:
Research design, quantitative analysis, large database
Research Interests:
Surgical outcomes, diabetic outcomes, diabetic complications, lower-extremity amputation
Recent Publications:
Sohn MW, Meadows JL, Oh EH, Budiman-Mak E, Lee TA, Stone NJ, Pearch WB. Statin Use and lower-extremity amputation risk in non-elderly diabetic patients. Journal of Vascular Surgery 2013;58:1578-1585.

Sohn MW, Manheim LM, Chang RW, Greenland P, Hochberg MC, Nevitt MC, Semanik PA, Dunlop DD. Sedentary behavior and blood pressure control among Osteoarthritis Initiative participants. Osteoarthritis & Cartilage 2014;22(9):1234-1240.
Semanik PA, Lee J, Song J, Chang RW, Sohn MW, Ehrlich-Jones LS, Ainsworth B, Nevitt M, Kwoh K, Dunlop DD. Accelerometer-monitored sedentary behavior and observed physical function loss. American Journal of Public Health 2015;105(3):560-6.

Gordon EJ, Patel C, Sohn MW, Hippen B, Sherman LA. Does Financial Compensation for Living Kidney Donation Change Willingness to Donate? American Journal of Transplantation 2015;15(1):265 – 273.
Filed Under: Faculty