Community Engagement
About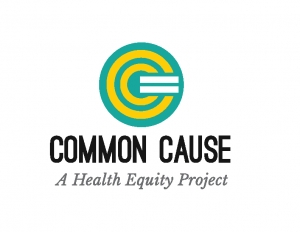 In 2017, Common Cause was formed as a collaboration between the UVA Department of Public Health Sciences, Department of Medicine, UVA Social Work, UVA Law School and the Legal Aid Justice Center. Created as a community-engaged multidisciplinary team, Common Cause recognizes that providers from multiple disciplines share a commitment to identify and address social determinants that impact our communities' health.
Through this partnership, Common Cause has developed a medical legal partnership (MLP). This MLP has created the infrastructure and framework so that we no longer approach the social determinants of health in silos within our individual disciplines. Our MLP team has created an educational curriculum to empower students, faculty and staff in public health, medicine and law to identify and address social determinants of health in our patients and community.  In addition, public health, medicine and law students are involved in screening primary care patients throughout the health system to identify unmet social needs. A multidisciplinary team, including an MLP-focused LAJC Lawyer with an office within the UVA health center, provides medical and legal advocacy to help address identified needs.
In addition to our community-engaged advocacy mission, Common Cause is also research focused with the goal of showing how our interventions can improve health outcomes.
MLP Team
Grant support
2017-2018 Chest Foundation Research Grant in Asthma
2018-2020 NIH K12 Mentored Training in Implementation Science (MTIS) career development program through Washington University in St. Louis