"The Health of Charlottesville: Diagnosing and Caring for Our Community" was the topic of a Medical Center Hour that explored the most recent health data collected by the Charlottesville Health Department.
Please click here for audio of event.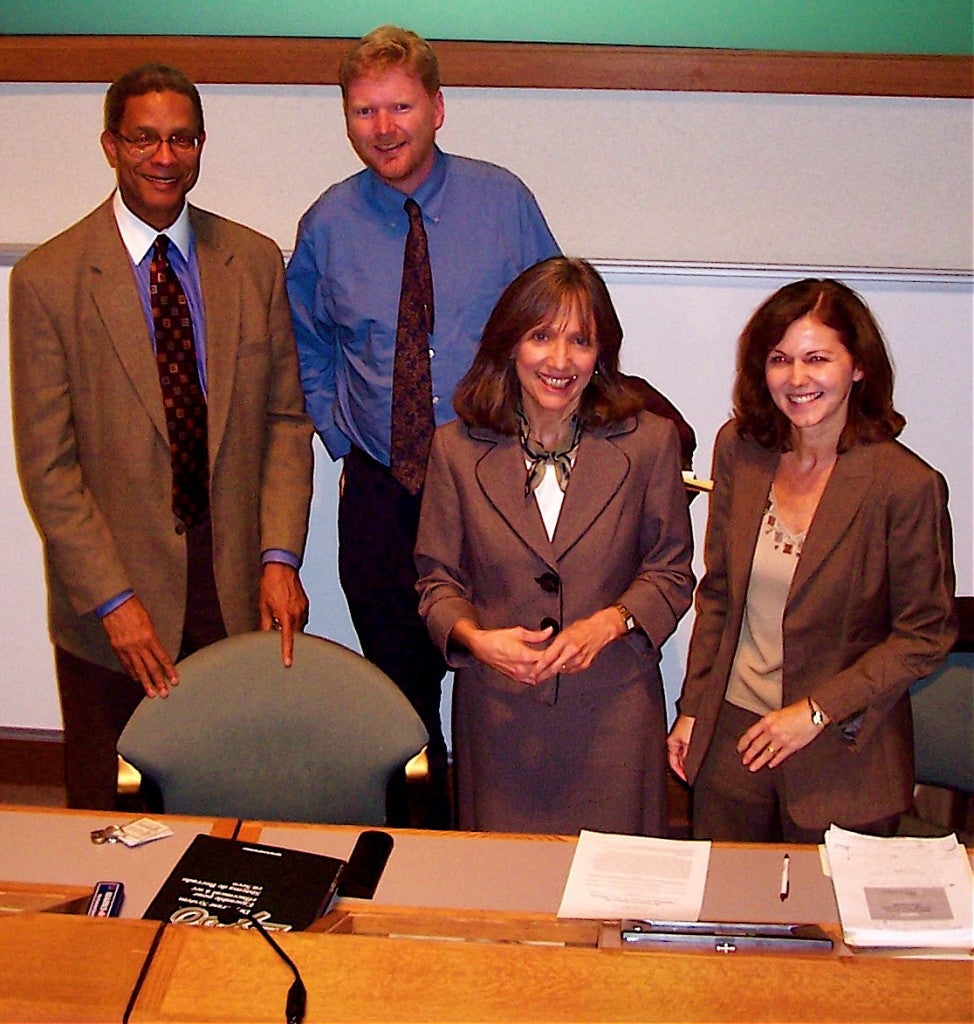 The panel included Dave Norris, Mayor, City of Charlottesville; Lilian Peake, M.D., M.P.H., District Director, Thomas Jefferson Health District, Virginia Department of Health; M. Norman Oliver, M.D., M.A., Associate Dean for Diversity, Director, Center for Improving Minority Health, University of Virginia School of Medicine.
The presentation was organized and moderated by Ruth Gaare Bernheim, J.D., M.P.H., Director, Division of Public Health Policy & Practice, University of Virginia School of Medicine.  Not pictured is Arthur Garson, MD, MPH, UVA Executive Vice President and Provost.
A number of MPH faculty and students helped in the data collection and analysis.  The full report is available at the MAPP site.