Our Team
                                       
MEET OUR TEAM
B. Cameron Webb, MD, JD
Dr. B. Cameron Webb is a physician and lawyer who works at the intersection of health and social justice. He is an Assistant Professor of Medicine and Public Health Science at the University of Virginia, where he works as a hospitalist in the Department of Medicine and serves as co-director of the Department of Public Health Science's Health Policy Program. He recently completed a year as a 2016-17 White House Fellow. In his time spanning the Obama and Trump administrations, his portfolio included education, workforce and criminal justice reform work through President Obama's My Brother's Keeper initiative, as well as White House healthcare policy work in both administrations. Dr. Webb is a passionate champion for health equity and is committed to advocating for the health needs of underserved and marginalized communities. He has served on several non-profit board and is currently a member of the Board of Directors of Doctors for America. He received a B.A. in Interdisciplinary Studies as an Echols Scholar at the University of Virginia, a J.D. and health law certificate from Loyola University Chicago School of Law, and an M.D. from Wake Forest School of Medicine. 
Avery Bullock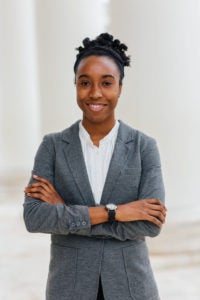 Avery Bullock is a second-year student in the Master of Public Health program at U.Va with a concentration in Research in Practice. She attended the University of Virginia for undergrad and graduated with a Bachelor of Arts degree in Biology with a minor in Sociology in May of 2018. Avery has always been interested in healthcare policy and ethics and was initially drawn to Viewpoints because of its mission to report relevant healthcare policy and public health news in an informative, easy to understand, and enjoyable manner. Avery plans to pursue a future career as a primary health care provider and is especially interested in health equity and chronic disease prevention and management in underserved populations.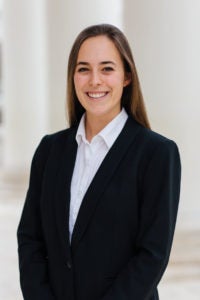 Carina Clawson
Carina Clawson is a student in the accelerated Master's program of Public Health Sciences at U.Va. with a concentration in Health Policy, Law, and Ethics. She graduated in 2019 with a Bachelor of Arts in Biology. Carina is a military brat and lived overseas for most of her life. Experiencing vastly different health landscapes is what inspired her to pursue an MPH. She joined Viewpoints because she loves writing in her free time as well as reading about health topics. Two passions in one project! Her future career interests are to be employed, specifically in a job that challenges her, is fulfilling, and is located in Seattle.
Jo McClain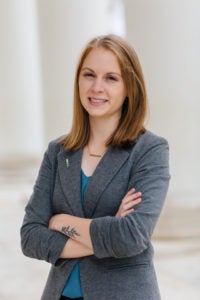 Jo McClain is in her second year of the Master of Public Health program here at U.Va in the Health Policy, Law, & Ethics concentration. She moved to Virginia from Oregon where she completed her dual bachelor's degree in Public Health and Human Development & Family Sciences at Oregon State University. She has a background in research with Kinesiology and Early Childhood Education and is currently working for the University's employee health program. Jo believes that supporting and participating in the development and reinforcement of health policy is an essential function of public health. She joined Viewpoints as a way to hone her skills in analyzing and understanding health policy issues. After graduation, she would like to pursue a career in program evaluation.
Steven Moore
Steven Moore is a second-year in UVA's Masters of Public Health program, concentrating in Health Policy, Law & Ethics. After graduating from Washington College with a BA in Psychology, Steven spent several years working within low income communities to help individuals with mental health, substance abuse, and intellectual disability needs. After graduating, Steven hopes to continue to work to benefit these populations through developing state and community-wide policies and interventions.
Nana Owusu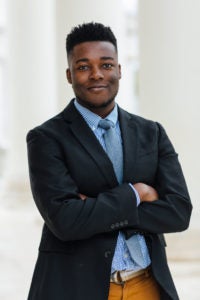 Nana Owusu is a second-year in the Master's of Public Health (MPH) program at U.Va, concentrating in Health Policy, Law, and Ethics.  Nana graduated from New York University in 2018 with a B.A. in Sociology. Having had an interest in health for a long time, Nana became interested in public health specifically while pursuing his undergraduate degree. His interests lie within the intersection of the health sector, the law, and the social determinants that have an impact on access to care and wellness. Upon learning about Viewpoints, Nana was eager to take the opportunity to learn about health policy in a hands-on, engaging way. Nana is hoping to attend law school after his time in the Public Health Sciences program and is excited to use all of his combined experience to make an impact in the world of health law, policy, and equity.
Annie Duncan
Annie Duncan is a second-year student in the Master of Public Health program at U.Va with a concentration in Research in Practice. She graduated from Dartmouth College in 2017 with a bachelor's in Biomedical Engineering and a minor in Hispanic Studies. Annie is pursuing her MPH as a precursor to attending medical school. She joined Viewpoints to help create an accessible and understandable way for the public to stay up-to-date on relevant health care policy and information, something that can be challenging for many people.
Photography by Alexandra Nicole Photography