Raymond F. Morgan, MD, DMD, FACS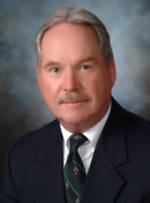 Milton T. Edgerton Professor
Professor of Orthopaedic Surgery
Co-Director, UVA Hand Center
Dr. Morgan completed his surgical training at the Johns Hopkins Hospital in Baltimore, MD. His Fellowship in Surgery of the Hand was completed at the Raymond M. Curtis National Hand Center in Baltimore. He is the Milton T. Edgerton Professor of Plastic Surgery and Chair of the Department of Plastic Surgery and Professor of Orthopaedic Surgery at the University of Virginia.
Contact
Plastic Surgery Clinic
West Complex, 4th Floor
1300 Jefferson Park Avenue
Phone:  434.924.2413
Fax:  434.924.1333
UVa Hand Center
415 Ray C. Hunt Drive
3rd Floor
Phone:  434.982.HAND
Fax:  434.924.0782
Appointments
Milton T. Edgerton Professor
Department of Plastic Surgery, University of Virginia
Professor of Orthopaedic Surgery
Co-Director, UVA Hand Center
Specialty And Subspecialty
Specialty : Plastic and Reconstructive SurgerySurgery of the Hand
Subspecialty: Hand, WristExpertise:Congenital and Pediatric Hand SurgeryReconstruction of the Rheumatoid HandReconstruction of Complex Injuries of the HandAesthetic and Reconstructive Surgery
Awards
Past President of the American Association of Plastic Surgery.
Regent, American College of Surgeons, 2007-Present
American Society for Surgery of the Hand
Society of University Surgeons
Association for Academic Surgery
Alpha Omega Alpha
America's Top Doctors 2000-2014
Education:
Education: University of Pittsburgh, BS
West Virginia University, Doctor of Medicine
Residency: The John Hopkins Hospital
Fellowship: Raymond M. Curtis National Hand Center in Baltimore
Certification and Licenser
Plastic SurgerySurgery of the Hand, Virginia
Research Description
Wound healing of the complex wound, and the physiology of
microcirculation of the hand.