The Runner's Clinic
Specialized Care:
Runners have a natural enemy – themselves. Since the running boom of the 1970's, the number of injuries in this demanding sport have multiplied. Experts estimate that more than 70% of all runners will experience an injury severe enough to require at least one week's abstinence from running during the course of their running careers. Just as running is a special type of sport activity, so running injuries require a specialized expertise. Today, injured runners have their own place to go for expert care and healing, The Runner's Clinic at UVA.
Running Medicine®:
Our physicians are committed to getting ALL runners "back on track." We have expertise treating all forms of running injuries as well as providing expert recommendations for medical conditions that can impair running performance. Each runner receives "hands-on" expertise and an individualized treatment plan, no matter his or her age or level of running proficiency.
Conditions Treated:
Runners can experience a wide range of overuse injuries of the back and lower extremities, including hip, knee, foot, and ankle injuries. Common runners' injuries that we treat include:
Achilles Tendonitis
Plantar Faciitis
Metatarsalgia
Neuromas
Chronic Fatigue Syndrome
Relative Energy Deficiency Syndrome
The Female Athlete Triad
Exercise Induced Bronchospasm
Iron Deficiency
Exertional Compartment Syndrome
…and many others!
The Runner's Clinic Prepares you for a safe return to running and provides you with a customized
rehabilitation program.
Services Offered:
Primary extensive patient/injury evaluation, including detailed history of the injury.
Biomechanical analysis to identify muscle and joint imbalances that may cause injury, including analysis of the runner on a treadmill.
Running Gait analysis to optimize running form and technique.
Running shoe analysis complete with suggestions for orthotics for correction of conditions such as excessive pronation or supination.
Deep water running/aquatic therapy during the injury period to maintain and improve running fitness.
Regenerative Therapy (PRP, Prolotherapy, and Stem Cells).
Exertional Compartment Testing.
Musculoskeletal Ultrasound.
Electro-diagnostic testing.
"Return to Run" training plan to assist you in getting back to running.
Our Physicians:
Our physicians are all active runners who are fellowship-trained and board-certified in sports medicine: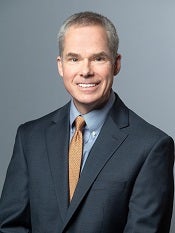 Robert Wilder, MD, FACSM
•Professor and Chair, Physical Medicine and Rehabilitation
•Founder and Director, UVA Runner's Clinic
• Collegiate and Post-Collegiate runner, Marathon Veteran
•Team Physician, UVA Athletics
•Editor, The Textbook of Running Medicine
•Listed in Best Doctors in America
•Voted Top Sports Medicine Doctor in the Blue Ridge
•Lifetime Service Award, The Charlottesville Track Club
---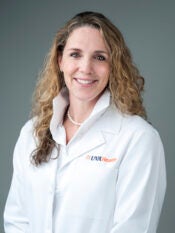 Siobhan Statuta, MD
• Associate Professor, Family Medicine
• Director of Primary Care Sports Medicine Fellowship Program
• Marathon Veteran
• Team Physician, UVA Athletics
---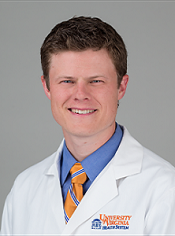 David Hryvniak, DO
• Assistant Professor, Physical Medicine and Rehabilitation
• Collegiate and Post-Collegiate runner, Marathon veteran
• Member, Ragged Mountain racing
• Team Physician UVA & JMU Athletics
Running Medicine® Conference:
Running Medicine Conference
Registration and additional information can be found can be found through the button below!
Learn More!
Our Running Medicine Conference is the longest and largest running annual conference, focusing specifically on the sports medicine care of runners. Check the link below for information about the 18th Annual Running Medicine Conference.
Running Medicine Conference
Registration and additional information can be found can be found through the button below!
Learn More!
Helpful Information:
My chart is an online resource tool that patients can use to view health information, communicate with providers, and pay bills. Sign up at mychartuva.com. Parents of minor children and caregivers designated by adult patients can use MyChart Proxy to view health information. Ask your care provider for more information.
MyVue allows you to view your radiology images online. Sign up at uvahealth.com/myvue.
We accept most major insurance plans, including medicare and medicade. Please pay all co-pays and fees at the time of your visit.
If you have a question about your bill, please visit uvahealth.com/billing or call 434.297.5416.
Learn about assistance available through UVA and government programs at  uvahealth.com/financialassistance.
Appointments:
To make an appointment at the Runner's Clinic please call: (434).243.6RUN (6786).
The clinic fax is 434-243-5674.
Offices are located at the UVA Musculoskeletal Center in the Fontaine Research Park
off of Fontaine Avenue on the Third Floor:
545 Ray C. Hunt Drive
Suite 310
Charlottesville, VA
22903-2981