Dr. Robert P. Wilder , Director
Specialized Care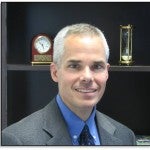 Runners have a natural enemy – themselves. Since the running boom of the 1970's, the number of injuries in this demanding sport have multiplied. Experts estimate that more than 70% of all runners will experience an injury severe enough to require at least one week's abstinence from running during the course of their running careers. Just as running is a special type of sport activity, so running injuries require a specialized expertise. Today, injured runners have their own place to go for expert care and healing, the UVa Runner's Clinic.


Injuries Treated
Runners can experience a wide range of over-use injuries of the back and  lower extremities including hip, knee, foot and ankle injuries. These  injuries can interfere with  participation in the sport, and should be diagnosed and treated as soon as  they occur for  optimal recovery. Some common runners' injuries treated at the Runner's Clinic are lumbar spine pain, plantar fasciitis, runner's knee, stress fractures, shin splints, Achilles tendon injury, hip pain and sciatica. Not only must the injury be addressed, but also a variety of other factors such as biomechanical abnormalities, strength deficits and training errors. The Runner's Clinic prepares the runner for a safe return to running, and provides the runner with the best customized rehabilitation program available.


Services Offered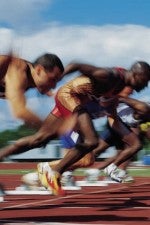 Primary extensive patient/injury evaluation including detailed history of the injury
Biomechanical analysis to identify muscle and joint imbalances that may cause injury including analysis of the runner on a treadmill
Gait studies to optimize running form and technique
Orthotics for correction of conditions such as excessive pronation or supination
Deep water running/aquatic therapy during the injury healing period to maintain and improve running fitness
Customized personalized rehabilitation exercise program
Training advice to assist in a safe return to running
Community Partners
At the Runner's Clinic the injured runner can receive clinical hands-on expertise and customized rehabilitation regardless of age or level of running proficiency. This clinic provides the best specialized, comprehensive treatment and rehabilitation programs for direct patient care possible. The clinic also becomes an active partner with runners in the community offering educational seminars on running, staff participation in community running events, and specialized research programs on runners and running. A few of the community running events that the clinic covers are:
The Charlottesville 10-Miler
The Women's 4-Miler
The Ragged Mountain Running Camp
Appointments
To make an appointment at the Runner's Clinic please call: 434-243-5600
The clinic fax is 434-243-5674.
Offices are located at the UVa Musculoskeletal Center in the Fontaine Research Park
off of Fontaine Avenue on the third floor:
545 Ray C. Hunt Drive
Suite 310
Charlottesville, VA
22903-2981