ECCS Course Overview
The course is in the form of a small group CME program for physicians, with a limit of six participants per group. The overall length is six days, with a three day initial intensive course followed by three required one-day follow-up sessions over the course of one year (1, 3 and 6 month follow-up).
Course Faculty
The core faculty is from the Physicians Wellness Program and the Department of Psychiatry and Neurobehavioral Sciences.  The three core faculty all have extensive experience working with physicians and other professionals.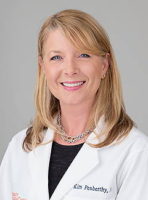 J. Kim Penberthy, M.A., Ph.D., ABPP
(Co-Director), Chester F. Carlson Professor of Psychiatry & Neurobehavioral Sciences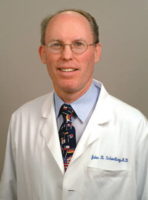 John Schorling, M.D., M.P.H.
(Co-Director), Harry T. Peters, Sr. Professor of Medicine and Public Health Sciences and Director, Physician Wellness Program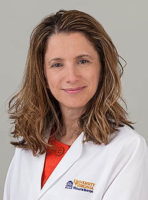 Nassima Ait-Daoud, M.D., Associate Professor, Department of Psychiatry and Neurobehavioral Science
Meeting Dates
October 17-19, 2022
Location
560 Ray C. Hunt, 2nd Floor
Charlottesville, VA 22903
Free Parking
Agenda
360 degree assessments obtained prior to attending program to assess behaviors and interpersonal/communication styles and skills
Assess for DSM-IV Axis I-V diagnoses – can be done in house or provided by client
Assess stage or readiness to change in general and/or for pertinent behaviors (i.e., Anger Readiness to Change Questionnaire)*
Assess burnout*
Assess satisfaction and quality of life*

* can be assessed via client-completed questionnaires prior to arrival for program
Introduction and Welcome
Orientation to Program
Review confidentiality
Review of burnout, quality of life, satisfaction, and readiness to change measures
Clarification of ambivalence about being here (ties into above assessments via the decisional matrix exercise) – group exercise: emotional check up or AI and sharing your story
Break for Lunch (provided)
Introduction to personality & communication style, interpersonal impact on others – (MBI or IMI) and idea of means end thinking to achieve interpersonal goals
Identification of key issues/goals for individuals and the group
Introduction to functional analysis/chain analysis of maladaptive behavior/communication patterns and strategies to incorporate information about own personality, interpersonal communication style and goals
Assign Homework: complete functional analysis log; complete Significant Other History (SOH) and CBASP Interpersonal Questionnaire (CIQ) and Genogram for review on day two
Summary, feedback/questions, emotional check-in, and adjourn
Check-in and review of homework assignments – AI or emotional check up
Review SOH/CIQ and Genogram (role-play)
Introduction to Effective Communication Skills and how they translate into effective interpersonal interactions and behaviors and goal achievement
The Role of Empathy
Break for Lunch (provided)
Review functional analysis homework and explore more adaptive behaviors and   solutions – group exercise/role-play
Stress management: preventing, reducing, and coping with stress
Progressive Muscle Relaxation (PMR) – group exercise
Mindfulness training – group exercise
Assign Homework: practice Mindfulness exercise or PMR; complete a functional analysis of a situation to bring for role-play
Summary, feedback/questions, emotional check-in, and adjourn
Check-in and review of homework assignments
The role of cultural and social awareness
Review of interpersonal boundaries and sexual harassment issues
Anger management and self-control – group exercise
Assertiveness training – group exercises
Role-play interpersonal situations brought in by group members – role-play
Break for Lunch (provided)
Feedback on role-plays and lessons learned – group exercise
Importance of exercise and diet in self-care
Reducing burnout and improving job satisfaction
Review of resilience
Increasing positive interpersonal and communication skills –group exercise
Relapse prevention, maintaining progress
Homework for the one-month follow-up session is assigned
Summary, feedback/questions, emotional check-in, completion of post assessment questionnaires
Adjourn
Full day follow-up sessions are scheduled for one, three, and six months following the program. Additional assessments will include 360 degree evaluations, and all other pre-intervention assessments, and will be completed prior to the follow-up sessions for review in session.
This program has an emphasis on assessment and feedback to identify skill deficits and promote skill enhancement. We will incorporate a client workbook which will contain aspects of above and provide space for notes and self-work.