Dr. Jacqueline Bello, Dr. Arturo P. Saavedra and Dr. Lucy Spalluto
Wednesday, April 28th
8:00-9:00pm EDT

In this Keynote Lecture, Drs. Jacqueline Bello, Arturo Saavedra and Lucy Spalluto discussed health equity and equitable health delivery. They examined personal and subconscious barriers to equitable care, as well as institutional, technological and structural processes that lead to healthcare disparities. They shared and discussed concrete ideas for overcoming these barriers and delivering equitable care to all patients.
Learning Objectives
From Dr. Jacqueline Bello
Gain understanding of the upstream contributors to health disparities
Realize the action needed at societal, community and individual levels to promote health equity
Become familiar with ongoing Health Equity initiatives within organized medicine and radiology at the national level
From Dr. Arturo Saavedra
Identify subconscious and institutional barriers to health equity and health delivery
Suggest solutions to overcoming technical, structural and cultural barriers to equitable health care delivery
From Dr. Lucy Spalluto
Discuss health equity efforts at the institutional/departmental level
Generate conversation on the role of individual healthcare professionals in health equity
Materials
About the Lecturers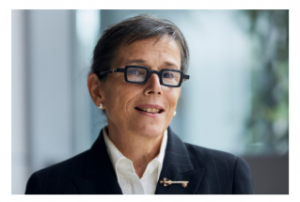 Jacqueline A. Bello, MD, FACR
Professor of Radiology, Albert Einstein College of Medicine
Director of Neuroradiology at Montefiore Medical Center
Vice Chair, ACR Board of Chancellors
Jacqueline Bello completed medical school, residency and neuroradiology fellowship at Columbia University's College of Physicians and Surgeons, Columbia Presbyterian Medical Center and its Neurological Institute. A past president of both the NY Roentgen Society and NY State Radiological Society, she is a fellow of NY Academy of Medicine and of the ACR. As the first radiologist to be elected president of Montefiore's medical staff, she served from 2012-2016.
She is the third past president of ASNR and represents ASNR in the AMA House of Delegates.  Dr. Bello is a current member and immediate past chair of the AMA Council on Medical Education and represents the AMA as a member of the Continuing Certification Committee at the American Board of Medical Specialties. She was appointed to the Council of the LCME in 2020.
Dr. Bello has received Teacher of the Year recognition from the Radiology Departments of both Columbia and Montefiore and has been elected to the Albert Einstein College of Medicine's Davidoff Society.  She is a Columbia University President's Gold Medalist and recipient of Columbia's Medical Alumni Medal for Meritorious Service in addition to being a past honoree of Montefiore's Staff and Alumni Association. Professor of Radiology at the Albert Einstein College of Medicine and Director of Neuroradiology for Montefiore Medical Center and Health System, she is the current Vice Chair of the ACR's Board of Chancellors.
Arturo P. Saavedra, MD, PhD, MBA
Chair and Professor, UVA Department of Dermatology
Chief of Population Health and Health Policy, UVA Health
Arturo P. Saavedra, MD, PhD, MBA, currently serves as Chief of Population Health and Health Policy and has been chair of the Department of Dermatology since October 2017. As a clinician and researcher, he specializes in the care of complex medical dermatology, with particular interest in HIV dermatology, severe drug reactions that manifest with dermatologic complications and care of oncologic and post transplant patients.
Saavedra is originally from Salamanca, Spain, but grew up in Puerto Rico in a large family of six. His father, a physician, and his mother, a teacher, instilled in him a love of science.
He graduated magna cum laude from Harvard College with a degree in biological sciences. Saavedra then received a combined medical and doctoral degree from University of Pennsylvania with specialized training in pharmacology. After completing residency training in internal medicine at Brigham and Women's Hospital, he went on to graduate from the Harvard Combined Dermatology Residency Training Program and completed his fellowship in dermatopathology.
In addition to his role at UVA, Saavedra is an editor of Fitzpatrick's Color Atlas and Synopsis of Clinical Dermatology, the most widely read dermatology atlas for diagnosis and treatment of skin conditions.
In his free time, he enjoys triathlon, hiking and theater.
Lucy Spalluto, MD, MPH
Associate Professor of Radiology & Radiological Sciences, Vanderbilt University School of Medicine
Vice Chair of Health Equity; Director of Women in Radiology; Associate Director, Office of Diversity and Inclusion, Vanderbilt Department of Radiology

Lucy Spalluto, M.D. MPH, earned her medical degree from University of Virginia School of Medicine. She completed a residency in Diagnostic Radiology at Brown University and a fellowship in Women's Imaging at Vanderbilt University Medical Center. Her clinical work focuses on breast imaging, including mammography, ultrasound, MRI and image-guided procedures.  Dr. Spalluto leads an active research program focused on addressing health disparities, developing initiatives to increase diversity of the radiology workforce, and mentoring residents and medical students.  Currently, she is the Vice Chair of Health Equity, Director of Women in Radiology, and Associate Director, Office of Diversity and Inclusion for Vanderbilt's Department of Radiology. Dr. Spalluto is the Immediate Past-President of the American Association for Women in Radiology.