Join Our Team
Jump to: Calling Charlottesville Home, Working at UVA Radiology, Open Positions, or Contact Information
Or Learn more about becoming a faculty member in the UVA Radiology Community Division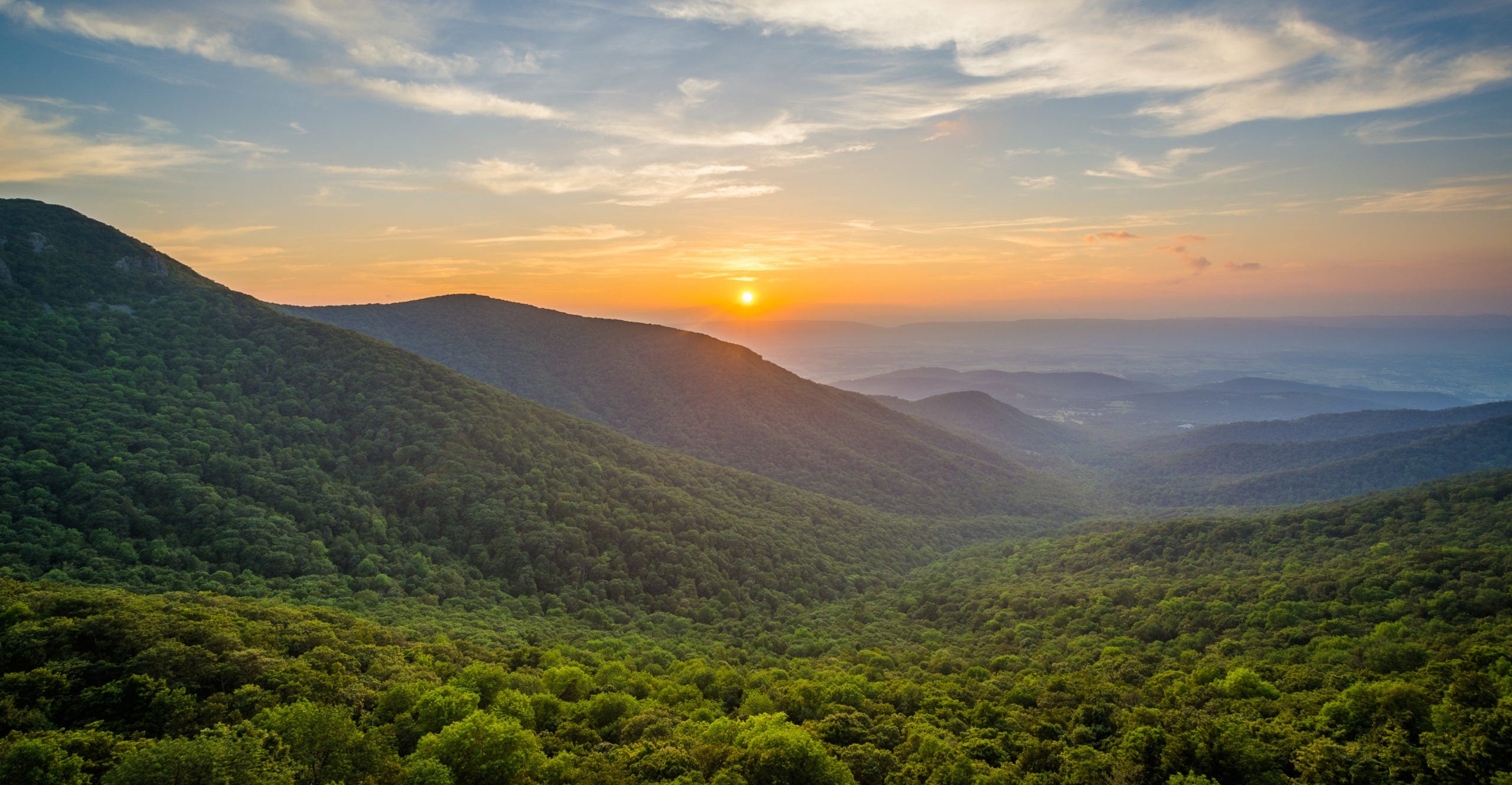 At UVA Radiology and Medical Imaging, the professional opportunities afforded by a major academic medical center are coupled with the ease and charm of living in one of the United States' most-renowned small cities.
---
Working at a Level I trauma center and academic medical center means that each day brings new and rewarding challenges. But those rewarding professional challenges are balanced by Charlottesville, Virginia's strong sense of community, astonishing natural beauty, and ever-expanding inventory of things to experience, eat, and explore. At the end of the day, the convenience of small-city living means you have more time to spend with family and friends.
Calling Charlottesville Home
Charlottesville, Virginia, is regularly rated as one of the best places in the United States to live, work, and raise a family. Residents enjoy everything that a major metropolitan area has to offer in a community-minded small city nestled in the foothills of the Blue Ridge Mountains.
---
Spend a little time learning about Charlottesville and you'll see why it's been called the happiest town in America; one of the best places to live in America; one of the healthiest towns in America, one of America's favorite mountain towns, and one of the best small towns for food.
Click each of the sections below to learn more about Charlottesville.
Working at UVA Radiology
57 full-time Clinical Faculty
40 Residents in either diagnostic or interventional radiology
27 Fellows and Instructors
over 500 staff members
UVA Imaging Outpatient center at the Educational Resource Center, just across the street from the main hospital
Facilities
UVA Radiology operates six clinical facilities:
Main Hospital: contains administrative and physician offices, reading rooms, a lecture hall, meeting rooms, and the resident lounge, as well as CT, MRI, X-ray, ultrasound, fluoroscopy, body procedures, and the IR clinic.
South Tower: contains the Emergency Department which has CT, ultrasound and X-ray, as well as IR procedure rooms and IR physician offices.
Emily Couric Cancer Center: contains nuclear medicine imaging facilties including PET CTs, as well as CT, physician offices and a reading room.
Breast Care Center: contains breast imaging facilities, meeting spaces, physician offices, and reading rooms.
Battle Building (UVA Children's): contains pediatric x-ray, fluoroscopy and ultrasound, as well as a reading room.
Education Resource Center: contains MRI, CT, and ultrasound.
UVA Radiology Research facilities are located in the Snyder Translational Research Building in Fontaine Research Park.
Four additional outpatient imaging centers are managed by UVA Imaging, a partnership between the University of Virginia Health System and Outpatient Imaging Associates.
Equipment
For a complete list of UVA Radiology's clinical imaging equipment, click here. For a list of all UVA Radiology Research equipment and facilties, click here.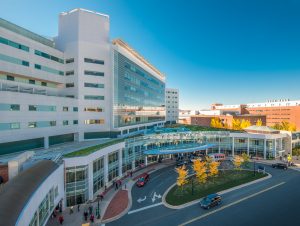 The University of Virginia Health System includes a 612-bed hospital, a major medical school, thriving research programs, and dozens of clinics across the Commonwealth. It's a Tier 1 Research University as well as a Level I Trauma Center and has over 12,000 employees, nearly 1,000 full-time faculty members and 600 medical students, receiving over $400 million in research funding annually. U.S. News and World Report has ranked UVA Medical Center as the #1 hospital in Virginia for four years in a row.
Founded by Thomas Jefferson in 1819, the University of Virginia is regarded as one of the nation's foremost public universities. With twelve schools, nearly 24,000 students, major historical attractions, championship-caliber sports teams, and endless arts and entertainment events, UVA is truly the cultural and community heart of central Virginia.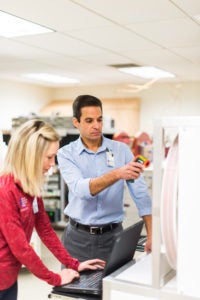 Our department is a leader in research, consistently ranking as one of the top funded departments within the UVA School of Medicine.
Research Areas of Focus
Our research efforts revolve around magnetic resonance (MR) imaging sequence development, complex image processing, traumatic brain injury, hyperpolarized gas imaging, focused ultrasound development and clinical applications, metabolic imaging of cardiac and peripheral vascular disease, the genetics of vascular restenosis and atherosclerosis, breast disease, functional brain and stroke imaging and device and technology development. Our basic science research encompasses a wide array of projects performed in conjunction with our Cardiovascular Medicine, Neurosciences, Biomedical Engineering and Engineering colleagues.
Equipment
Our Department has four MR scanners dedicated to research, with dedicated human and animal focused ultrasound units, an onsite cyclotron, and other highly specialized imaging technology (microPET, SPECT CT, MR ClinScan, IVIS bioluminescent scanner, and hyperpolarizer) for animal imaging research. Click here for a complete information about our research facilities and equipment.
Clinical Trials
Our Department is also actively engaged in numerous clinical trials focusing on breast disease, uterine fibroids, cardiovascular disease (rhythm, structural, congenital and acquired), cancer, stroke, neurodegenerative disorders, endocrine/metabolic diseases, transplantations, aortic, renovascular and peripheral vascular disease, musculoskeletal disease, and device and technology assessment.
The University of Virginia offers outstanding benefits for all employees. Click the following employment categories to learn more about benefits:
For all other prospective employees, clarify your employment category with your HR representative. Your employment category will determine the benefits you're eligible for. Once you have your employment category, visit the UVA Benefits Center. On each page, look for specific benefit information for your employment category.
The list below details what category each type of Radiology employee falls into:
Nurse Practitioners/Physician Assistants: Clarify if you are a University Physicians Group employee or a Medical Center Team Member
RNs and Technologists: Medical Center Team Members
Residents and Fellows: Housestaff
Instructors: University Staff
Staff: Clarify if you are a Medical Center Team Member, University Staff, or Research Staff
UVA Dual Career Program
Each year, hundreds of professionals relocate to the Charlottesville area to further their careers. Many of these individuals relocate with spouses and partners who are also seeking to identify their next opportunity here. The UVA Dual Career Program provides services for spouses and partners of benefited UVA faculty and staff.
UVA Radiology understands that mental and emotional well-being are critical for quality of life and for doing your best work. For that reason, the department emphasizes and supports a work-life balance for all employees. Thee Faculty Wellness Committee supports those efforts for faculty.
UVA Radiology also prioritizes recognizing the achievements of our faculty, staff and trainees. Recent initiatives include the 'Faculty Shoutout' program and the RAD-ICAL Award, which is given four times a year to Radiology team members who have provided outstanding patient or family care.
Learn more about UVA's overall wellness program or career development programs.

UVA Radiology strongly believes that employees from different backgrounds bring different skills, expertise, and experiences to bear on clinical, research, teaching, and administrative work. The department is particularly interested in supporting those faculty members, employees and trainees who come from groups and backgrounds that have historically been underrepresented in medicine.
To these ends, the department has created numerous initiatives including the UVA Radiology Residency Diversity and Inclusion Fund; the 4th-Year Medical Student Scholarship; and the Ladyologist program, which provides female radiologists with a supportive space to share experiences and learn from one another.
Open Positions
To see all open Radiology positions, visit the UVA HR Job Openings page and enter "Radiology" in the search bar. To learn more about UVA HR policies and procedures, or for assistance with applying for a position, click here.
Contact Information