Join the UVA Radiology Community Division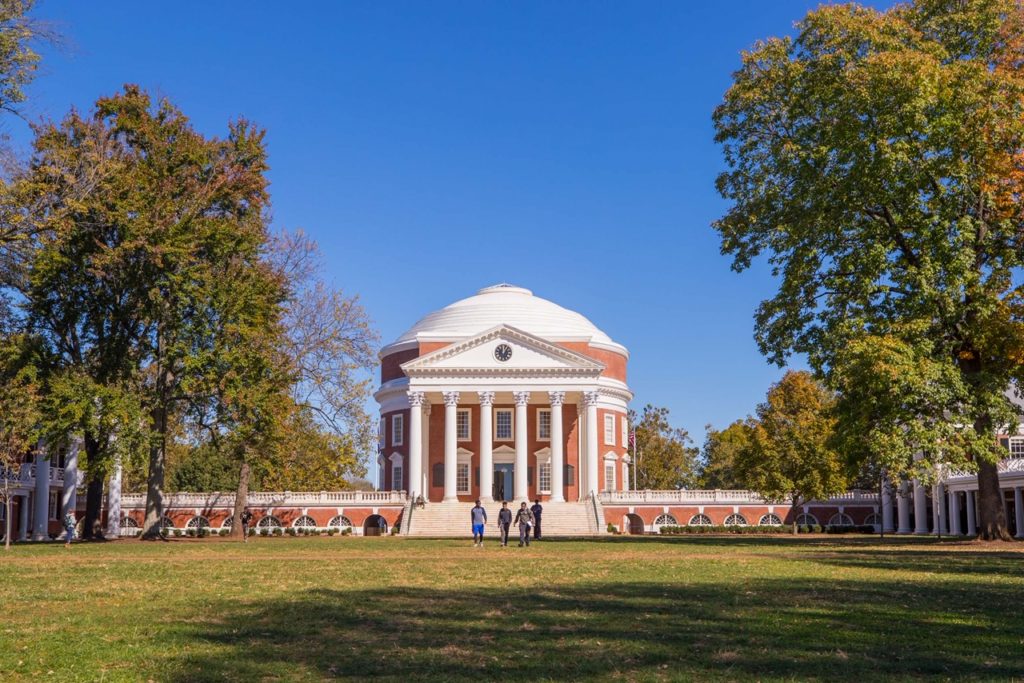 The UVA Radiology Community Division combines rewarding clinical practice in a community setting with the resources and professional opportunities of the University of Virginia Department of Radiology.
---
The focus of the UVA Radiology Community Division is compassionate and high-quality clinical care in Northern Virginia. But unlike smaller or independent community practices, Community Division faculty members have the resources of the entire UVA Department of Radiology and Medical Imaging at their disposal, and UVA Radiology's 57 full-time faculty, many of them leading experts in research and clinical practice, are your trusted peers and partners.
The Benefits of UVA Radiology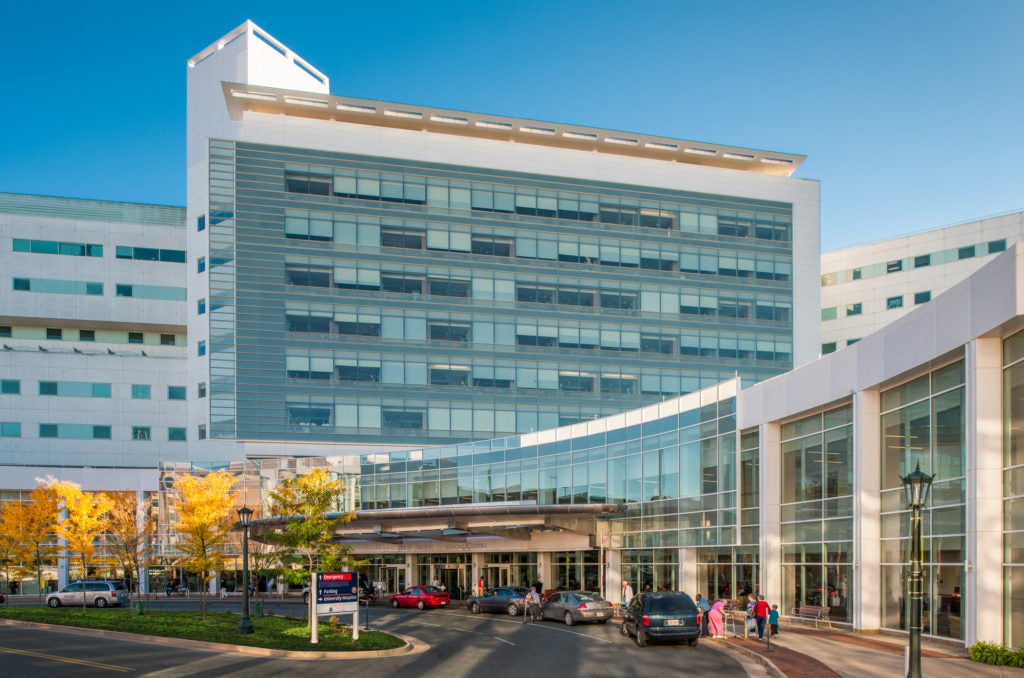 UVA Radiology plays a critical role in patient care in nearly every specialty at UVA Medical Center, Virginia's #1 hospital for four years in a row. We are a close and genuinely supportive community with access to all the resources and attractions of one of the nation's finest public universities.
---
The UVA Department of Radiology and Medical Imaging is renowned for its clinical care, education programs, and medical imaging research. Under the leadership of Chair Dr. Alan Matsumoto, a world-renowned leader in interventional radiology, the department has grown the scale and depth of its clinical and educational offerings, as well as its research activities and funding.
Dr. Matsumoto was instrumental in creating the UVA Radiology Community Division, bringing UVA's expert care to patients in northern Virginia. For Community Division radiologists, being a part of UVA means that expert colleagues in Charlottesville and across the state are always available for consultations or second opinions. Community Division faculty can attend tumor boards and lectures taking place at the UVA Medical Center, furthering their own education.
As part of a major academic medical center, Community Division physicians enjoy security and resources beyond those at a typical independent or smaller community practice. Additionally, UVA's extensive patient population from across Virginia, West Virginia and Kentucky means that our radiologists see patients with disease processes that many radiologists would never encounter in their careers.
57 full-time Clinical Faculty
40 Residents in either diagnostic or interventional radiology
27 Fellows and Instructors
over 500 staff members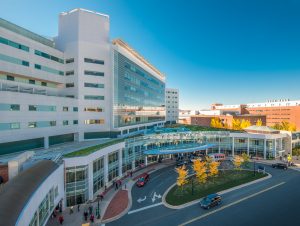 The University of Virginia Health System includes a 612-bed hospital, a major medical school, thriving research programs, and dozens of clinics across the Commonwealth. It's a Tier 1 Research University as well as a Level I Trauma Center and has over 12,000 employees, nearly 1,000 full-time faculty members and 600 medical students, receiving over $400 million in research funding annually. U.S. News and World Report has ranked UVA Medical Center as the #1 hospital in Virginia for four years in a row.
Founded by Thomas Jefferson in 1819, the University of Virginia is regarded as one of the nation's foremost public universities. With twelve schools, nearly 24,000 students, major historical attractions, championship-caliber sports teams, and endless arts and entertainment events, UVA is truly the cultural and community heart of central Virginia.
Joining the Community Division
The UVA Radiology Community Division offers the unique combination of the resources of a major academic radiology department with a not-for-profit, community-based clinical practice in the booming northern Virginia region.
---
Through the Novant Health UVA Health System partnership, UVA is improving care and bringing subspecialty practice to the northern Virginia community. UVA Community Division radiologists play a critical role in that process, whether performing minimally-invasive, image-guided procedures, or providing detailed subspecialty reading of patients' medical images.
Our radiologists are supported in this work by the Novant Health UVA Health System leadership, which is focused on elevating care and creating a unified approach to care delivery across the health system, and by the administration of the UVA Radiology Department, which considers the Community Division an essential part of the overall department.
On a daily basis, our radiologists work closely with the collegial, appreciative, and high-quality staff of the three medical centers and the Vein and Vascular Clinic. Those close working relationships, as well as the support coming from physician colleagues and the administration of the UVA Radiology Department, means that our Community Division radiologists have the tools and resources they need to provide the best possible care to patients in northern Virginia.
Founded in 2016 and headquartered in Manassas, Virginia, Novant Health UVA Health System provides patients in northern Virginia with an integrated, specialized and high-quality network of care close to home. The network consists of three medical centers – Culpeper Medical Center, Haymarket Medical Center and Prince William Medical Center – as well as urgent and express care locations, outpatient imaging and surgery centers, an assisted living facility, a cancer center and dozens of physician offices. Novant Health UVA Health System provides subspecialty care and groundbreaking clinical trials – with the support of UVA Health System – along with primary care when and where patients needs it.
Click here to visit the Novant Health UVA Health System website.
About Novant Health
Novant Health is an integrated network of physician offices, outpatient facilities and hospitals that delivers a seamless and convenient healthcare experience to communities in Virginia, North Carolina, South Carolina and Georgia. For more information, please visit NovantHealth.org.
Novant Health UVA Health System Haymarket Medical Center (Haymarket, VA) provides emergency services, inpatient and outpatient medical services, surgery, maternity care and more. 60 beds.
Novant Health UVA Health System Prince William Medical Center (Manassas, VA) provides inpatient services in maternity, surgery, cancer, pediatrics, orthopedics and spine, behavioral health and other specialties. Additionally, the hospital campus features comprehensive outpatient services, including surgery, diagnostics, physician offices and fitness center. 130 beds.
Novant Health UVA Health System Culpeper Medical Center (Culpeper, VA) provides cancer care, orthopedic surgery, emergency services, cardiology and primary care and more. Additionally, the hospital campus features a family birthing center with a variety of resources to support the needs of the entire family. 70 beds.
UVA Radiology Vein and Vascular Care Gainesville (Gainesville, VA) is an interventional radiology clinic offering image-guided, minimally invasive treatments as alternatives to traditional surgery. The clinic's physicians and nurse practitioners provide consultations and see patients before and after each treatment. They use advanced X-ray, CT, MRI and ultrasound imaging to see inside the body and treat a wide range of conditions and diseases with great precision.
Calling Northern Virginia Home
Northern Virginia is one of the fastest-growing places in the United States. It's booming economy, breathtaking natural beauty, and depth and diversity of cultural attractions make it easy to see who so many families choose to call it home.
---
Besides immediate access to our nation's capital, northern Virginia is home to excellent public and private schools; a diversity of housing options in cities, charming towns and bucolic rural areas; a wealth of artistic, culinary, and retail experiences; and convenient connections to cities across the east coast, the United States, and the world.
When you want to relax, escape, or expand your mind, the ocean, the mountains, award-winning vineyards, major league sporting venues, and the world-renowned cultural institutions of Washington, D.C. are all a short drive away.
Click each town or county below to learn more about things to do, real estate, and schools.
Open Positions
To see all open Community Division Radiology positions, visit the UVA HR Job Openings page and enter "University Physicians Group Radiologist" in the search bar. To learn more about UVA HR policies and procedures or for assistance with applying for a position, click here.
Contact Information